Personality: Bessida C. White
Spotlight on Virginia chair of Genealogical Society's conference
10/9/2015, 8:16 a.m.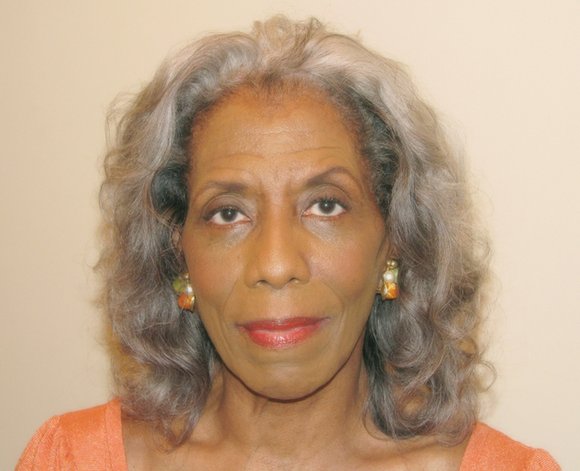 Conference's No. 1 challenge: Having to select 32 presenters from the nearly 100 who submitted proposals.
How I'll feel when it's over: Relieved and happy.
How I feel about it now: Stressed.
Next chapter event planned for Richmond: AAHGS Greater Richmond Chapter's annual meeting on Nov. 7.
The three words that best describe me: Logical, inquisitive and fiercely loyal.
If I had more time, I would: Spend more time on my family history research and do more sewing.
No. 1 hero in history: There is no single person; my heroes and heroines are those enslaved Africans who endured the Middle Passage.
Reason: They were stolen from their homes and subjected to unspeakable horrors. They found a way to retain their humanity and to pass on their culture.
Importance of the Freedmen's Bureau Project: In the years following the Civil War, the Freedmen's Bureau (the Bureau of Refugees, Freedmen, and Abandoned Lands) provided assistance to tens of thousands persons who were previously enslaved and impoverished in the Southern States and the District of Columbia. The Bureau's records constitute the richest and most extensive documentary source available for investigating the African-American experience in the post-Civil War and Reconstruction eras. Virginia Freedmen's Bureau records were indexed several years ago by representatives of the Black History Museum and Cultural Center of Virginia. Now AAHGS, in collaboration with FamilySearch and others, seeks to index Bureau records from the other states so that they may be made available on FamilySearch.org.
The person who influenced me the most: Actually, there are two who probably had equal influence: My parents Gladys Cauthorne White and Randolph Cuyler White.
How I unwind: I sew and I make many of my own clothes. I also collect black dolls, black books and other black memorabilia.
What really turns me on: Good food and fine fashion.
Perfect day: One in which I accomplish most of what I set out to accomplish.
Perfect evening: One spent at the Broadway theatre.
Prized possession: My oldest collectible is my great-grandfather Robert Henry Cauthorne's Commission from the United States Postal Service. On Sept., 21, 1897, he was appointed by the Postmaster General of the United States as the Postmaster at Dunnsville, Va.
What people think when they first meet me: That I am much more stern and straitlaced than I really am.
The one thing I can't stand: When people waste other people's time.
Nobody knows that I: Used to be a runway model and used to teach piano lessons.
Book I'm presently reading: "Black Silent Majority: The Rockefeller Drug Laws and the Politics of Punishment" by Michael Javen Fortner and "The Invisible History of the Human Race: How DNA and History Shape Our Identities and Our Futures" by Christine Kenneally.
If I've learned one thing in life, it is: That things happen how and when they are supposed to, and that everything happens for a reason.
Best time of my life: Any time spent with those persons about whom I care deeply.
Next goal: To plan a successful sesquicentennial celebration in 2016 for my church, Angel Visit Baptist Church at Dunnsville.