Election Tuesday
Candidates in final swing
Jeremy M. Lazarus | 10/30/2015, 9:41 p.m. | Updated on 10/30/2015, 9:41 p.m.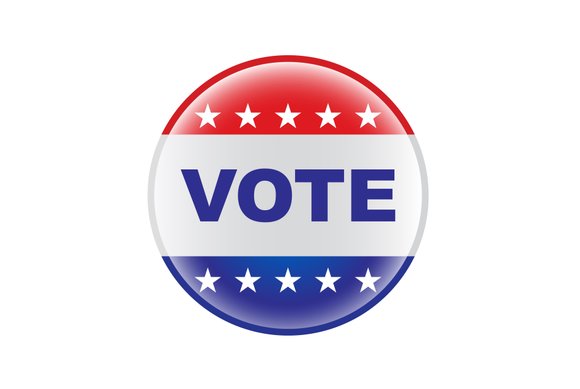 Now it's time for the voters to speak.
Tuesday, Nov. 3, is Election Day.
That's when ordinary people will use the power of their ballot to choose representatives to the 40-member state Senate and 100-member House of Delegates. They also will fill offices in some localities, including Henrico and Chesterfield counties.
The General Assembly choices could impact legislative decision making on such issues as the expansion of Medicaid for uninsured adults, protection of privacy, the environment and the expansion of probation and parole for nonviolent offenders.
In the Richmond area, the contest that has attracted the most attention is in the 10th Senate District, which includes parts of the city of Richmond and Chesterfield and Powhatan counties.
The contest features candidates seeking to replace retiring Republican Sen. John C. Watkins.
The winner could help determine whether Democrats or Republicans control the 40-seat state Senate, where Republicans now hold a narrow majority of 21 votes over 19 Democrats.
The major party candidates are Democrat Dan Gecker, who is hoping to flip the seat to his party, and Republican Glen Sturtevant, who hopes to keep the seat in the red column. Both have local government experience. Mr. Gecker, a developer, is a member of the Chesterfield County Board of Supervisors, while Mr. Sturtevant, an attorney, serves on the Richmond School Board.
The two other candidates, both considered long shots, are independent Marlene Durfee, a former Chesterfield County supervisor, and Libertarian Party candidate Carl Loser, a newcomer.
For Richmond voters, races in other General Assembly districts that include parts of the city are less contentious.
For example, incumbent Sen. Rosalyn R. Dance is essentially unopposed in her bid for her first full four-year term representing the 16th District, which stretches from Richmond's East End to the Petersburg area. Her opponent, independent Joe Morrissey, has withdrawn, though his name will be on the ballot.
That's also the case for new Democratic Delegate Lamont Bagby, who is seeking his first full two-year term representing the 74th House District, which includes part of North Side. His independent opponent, David Lambert, officially has withdrawn, though his name also will be on the ballot.
Meanwhile, five-term Delegate Jennifer L. McClellan is opposed in the 71st House District that includes parts of North Side. However, she barely has campaigned against her largely unknown opponent, independent Stephen J. Imholt, and is expected to win handily.
Also, four-term Republican Delegate Manoli Loupassi is facing two opponents in the 68th District, which includes western and southern parts of Richmond. But he also has high expectations of defeating his long shot challengers, Democrat Bill Grogan and independent Michael R. Dickinson.
Other members of the Richmond delegation are unopposed, including Democratic Sen. A. Donald McEachin, 9th District, and Democratic Delegates Betsy B. Carr, 69th House District, and Delores L. McQuinn, 70th House District.
There are more heated races in neighboring communities.
In the 62nd House District, which swings from Henrico to Chesterfield via Hopewell and Prince George County, Democrat Sheila Bynum-Coleman is seeking to upset 20-year veteran Republican Delegate Riley Ingram.
In the 11th Senate District, largely in Chesterfield, Democrat Wayne Powell is facing an uphill climb in his bid to upset the front-runner, Republican Amanda Chase, who defeated incumbent Republican Sen. Steven Martin in the June primary,
In the 12th Senate District largely in Henrico, Democrat Deborah Repp is hoping for a big turnout to overtake the favorite, Tea Party Republican Siobhan Dunnavant, who is seeking to replace retiring veteran Republican Sen. Walter Stosch. Ms. Repp's chances might have improved after a report that Dr. Dunnavant, a physician, is facing a federal investigation for soliciting support from her patients. Independent Robert "Scott" Johnson is also on the ballot.
Local races of interest in adjacent counties include the Dale District race in Chesterfield County in which Democratic Supervisor James M. "Jim" Holland, the lone African-American member of the board, is facing a tough challenge from Republican G. Cliff Bickford.
In Henrico, Democratic incumbent Shannon L. Taylor is facing a challenge from Republican T.H. "Tony" Pham in her bid for a second term as commonwealth's attorney.
Separately, veteran Republican Sheriff Mike Wade also is facing an independent challenge from James Layne, a Virginia Capitol Police lieutenant.
In other Henrico races of note, veteran Fairfield District Supervisor Frank J. Thornton is seeking to fend off a challenge from independent John Dantzler.
Also, three Baptist pastors of area churches are seeking seats on the Henrico School Board.
Two, the Rev. Roscoe D. Cooper III of Rising Mount Zion Baptist and the Rev. Marcus D. Martin of New Bridge Baptist Church, are seeking the Fairfield seat on the School Board that Delegate Bagby gave up when he won a seat in the House of Delegates last summer. PTA volunteer Tara Adams also is vying to win the seat.
The third pastor, the Rev. Ralph Hodge, an educator and pastor of Second Baptist Church-Southside in Richmond, is challenging incumbent John Montgomery for the Varina District seat on the board.