Despite setback, sibling catering business expanding
Jeremy M. Lazarus | 9/11/2015, 2:06 a.m. | Updated on 9/11/2015, 2:06 a.m.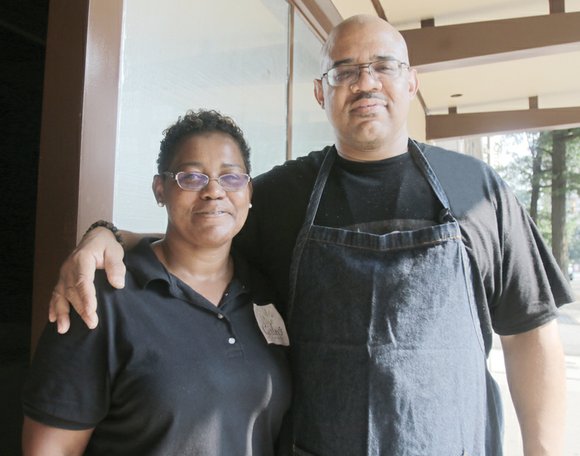 "I trusted him," she said.

They had no equipment and only their cars for deliveries. But once they put their company's offerings on websites such as Facebook and Instagram, they started getting orders, Mr. Crump said, and have not looked back.

Now, they cater up to 40 events a month, such as weddings, receptions and small gatherings, with the help of 15 part-time employees. They also are beginning to create their restaurant.

A few weeks ago, they started offering a Thursday night seafood buffet and a Sunday brunch. This month, they are planning to open additional days to attract the business of spectators anticipated for the upcoming international bike races in Downtown.

The siblings have an easy partnership. Mr. Crump controls the kitchen, while Ms. Holmes primarily handles the business details.

Now 47, Mr. Crump said he started cooking when he was 13 and continued learning in cooking classes at Charles City County High School. He also learned by working in restaurant kitchens in Richmond and then working his way across the country in a variety of upscale eateries.

After returning to Richmond, he wanted to put his skills to use. After getting his sister involved, he has focused on food that satisfies customers.

"I love it when people tell me how much they enjoyed the food," he said. "That's what really keeps me going."