Personality: Marilyn H. West
Spotlight on board president of Black History Museum & Cultural Center of Virginia
4/29/2016, 7:30 a.m.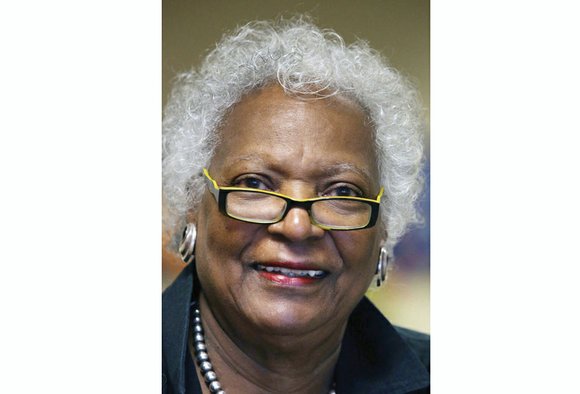 Family: Husband, Edward G. West; daughter, Meaghan West, and son, Brennan West.
When museum was founded: 1981.
Name of founder: Carroll Anderson.
Museum's No. 1 project now: To experience memorable grand and official openings to demonstrate to its many investors and supporters that the BHM has the capacity to work on their behalf to continue the contributions made by many African-Americans in Richmond and Virginia.
Museum's current exhibition: When the museum opens, the "Funky Turns 40: Black Character Revolution" exhibition will showcase more than 50 vibrant pieces of 1970s animation art. In September, a traveling Romare Bearden exhibition, "Vision to Activism," will replace it and continue through December.
Most important museum possession: Its many funders, supporters, partners, ambassadors, volunteers, staff and collections.
Why: The BHM can't sustain itself on one individual, business or leader. It will take a diverse team of partners to realize and sustain the BHM vision.
When and how I got involved with the Black History Museum: I was asked by former BHM board members and leaders such as Barbara Grey, Roice Luke and Stacy Burrs to become involved.
Why I wanted to serve as president: It was not part of my vision to serve as president, but rather to serve with the team of other committed leaders who were passionate about taking the museum to another level. I am proud and privileged to serve with the likes of Stacy Burrs, Dr. Monroe Harris, Bessida White and Hossein Sadid and to represent all the prior leaders and African-American pioneers upon which the current leaders stand.

My No. 1 goal as president: Help leverage the investment made by the museum's many partners such as the City of Richmond, Dominion and Altria, The Virginia Community Development Corp., the M Companies LLC, the Richmond Chapter of the Links Inc. and so many other business and community leaders, the media and the public at large to ensure that the museum is sustained into the 22nd century.
Foremost museum challenge: Sustain the energy, visibility, purpose, funding and commitment of the museum's customers, as well as build and diversify the executives and other staff. The museum is fortunate to have Tasha Chambers as the current director, Mary Lauderdale, operations manager, and a dedicated corps of volunteers.
My plan for meeting it: Work with the board, the museum director and known experts in the business to build a business model that aligns with the museum's strategic plan that will soon be revamped/revised.
The former museum location will: In the short term, it will continue to house the vast inventory of museum collections acquired since its inception.
How to become a member: Contact the BHM by telephone at (804) 780-9093 or by email at information@blackhistorymuseum.org.
Foremost dream for museum: That the museum becomes a gold standard for educating.
Favorite African-American artist: August Wilson.
Reason: He realized his dream by using his persistence and talents to become a writer and more against many odds. I have a few letters from him that he wrote to me. I met August, who was known as Fred Kittel at that time, while working during summer breaks as a college student in Pittsburgh for the city's Department of Parks and Recreation.