Civil rights coalition to hold pre-inaugural march in D.C. on MLK weekend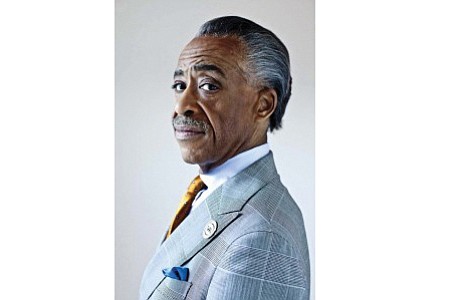 Mr. Brooks said the NAACP is ready to employ every legal strategy necessary to fight against attacks. He noted how racism, anti-Semitism, xenophobia and misogyny became routine during the presidential campaign.
"When we look at the positions Mr. Trump took as a candidate, there is nothing to suggest that he is not fully committed to those positions as president," Mr. Brooks said. "And his appointments indicate that he is doubling down on his campaign promises."
Mr. Morial declined to say whether the civil rights groups, which met several times with President Obama, would seek a meeting with Mr. Trump once he takes office. Mr. Brooks listed grassroots mobilization, legislative advocacy as well as legal redress as among the strategies that could be used to fight against attempts to roll back civil rights. "And I think we can certainly expect the nation's leading civil rights organizations to move in a concerted, coordinated and united fashion," he said.
Ms. Ifill said much of their action will be contingent upon the actions of President-elect Trump.
"The ball is in Mr. Trump's court and our job is to develop our strategy and to deal with what is likely to come to ensure that we are not only protecting civil rights but finding ways, even in this hostile climate, to advance civil rights," she said.
Mr. Henderson and Ms. Clark made note of attacks that are already in full force against voting rights.
Ms. Clark said voter suppression efforts "put in place in the three years preceding the 2016 presidential election" by the Shelby County v. Holder case, "opened up the flood gates." The decision by the U.S. Supreme Court in that case gutted the pre-clearance provision of the federal Voting Rights Act, which required mostly Southern states to get approval from the Justice Department before making any changes in voting policies.
She noted that African-American, Latino and other voters were blocked from casting ballots at certain polls during the Nov. 8 election. She described depressed voter turnout and voter suppression in Wisconsin, Pennsylvania, Florida and North Carolina. "Voter suppression had an impact on Election Day," she said.
Mr. Henderson pointed out that states previously required to submit to pre-clearance under the Voting Rights Act "closed at least 868 polling places" since the Shelby decision in 2013.
Ms. Campbell also stressed the importance for the groups to hold public conversations about how and why certain coalitions supported Mr. Trump, including 52 percent of white women.
"Conversations must be had about what happened and about the issues that face us moving forward," she said. "This generation is saying something went wrong and resistance is very much a part of the strategy."
Rev. Sharpton concluded, "In terms of his movement to the right and the flavor of white nationalism, we may have lost an election, but we have not lost our minds nor have we lost our ability to mobilize … We are going to keep street heat up."
Hazel Trice Edney contributed to this report.