Council approves $1.7M for new police hires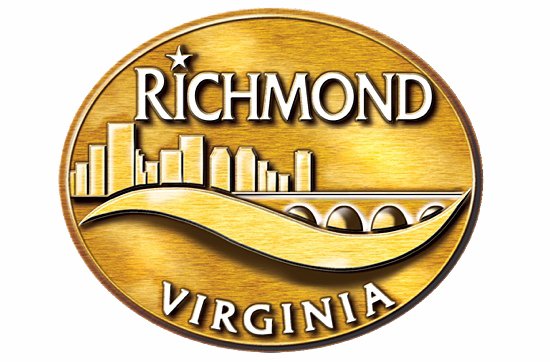 During the next eight months, Richmond expects to add 75 new police officers to beef up its declining force.
That includes two classes of recruits at the Training Academy and two additional classes of recruits to begin the six to seven months of training within two months, according to Police Chief Alfred Durham.
"It's a great relief," said the chief, who has spent months lobbying for additional funds to hire more officers in the wake of a spike in violent crimes, namely homicides, rapes, robberies, carjackings and aggravated assaults.
With 59 homicides so far this year, the city's violent crime numbers have jumped 14 percent.
"The police department is in desperate need of personnel," Chief Durham told City Council, which voted 9-0 Monday to support Mayor Dwight C. Jones' request to steer about $1.7 million to the police department to cover the cost of hiring and training up to 40 new recruits, with half to begin in January and half to begin in February.
Currently, the force has an authorized strength of 750, but with 34 vacancies, that leaves 716 listed sworn officers and detectives to respond to calls and investigate crimes.
However, 60 of those officers are unavailable; some are recuperating from illness or injury. Others are on military leave, are on administrative leave or are new recruits in training.
That leaves 656 officers to carry the load as calls for service rise, Chief Durham noted. And the force must continue recruiting because 73 sworn members of the force, or about 10 percent of the officers available for duty, have 25 years or more of service and "are currently eligible to retire immediately," he said.
The strain on the smaller force is high.
"Officers are suffering fatigue as management is having to force them to work overtime," the chief said. "And there is an increasing exodus of our veteran officers due to the increased work demands and uncompetitive wages," particularly for those with longer service.
Currently, officers with 15 or more years on the police force are paid about the same as those with 10 years of service.
The chief said an average of three officers are leaving each month. This year, he said he has lost 42 officers, including 13 who retired, 26 who resigned, two who were fired and one who died.
Chief Durham said he has one class of 17 trainees who began the academy in July and will graduate in January.
He started a second class of 18 in November using savings from the vacancies in his department. That class will graduate in June.
However, he said those two classes are simply helping to make up for those leaving. "We aren't gaining ground," he said.
Initially, he was only to gain 20 new recruits from the $1.7 million in new funding the administration found. That one-time money came from savings on health care costs and reimbursement for the cost of a utility project for Rocketts Landing.
However, the administration doubled that number to 40 after City Councilman Parker C. Agelasto, 5th District, noticed during the Nov. 22 Public Safety Committee meeting that the money would be spent over six months, not a full budget year.
He questioned the administration about whether some of the money could be spent improving salaries of veteran officers or shoring up the city's pension fund.
The administration's and the council's response was to allow Chief Durham to hire an additional class of 20 recruits for a total of 40.
Chief Durham said his department spends about $75,000 to hire, equip and train one new recruit.
While Mr. Agelasto voted with his colleagues to approve the funding, he said that the funding represents only six months, or half the amount, that will be needed to fully fund the cost of those 40 new recruits.
"Even before we get a new budget for next year," he said, "we have committed to spending enough money to cover the cost of actually hiring the new recruits we have just approved."