DeVry University agrees to $100M fraud settlement
12/30/2016, 9:36 a.m.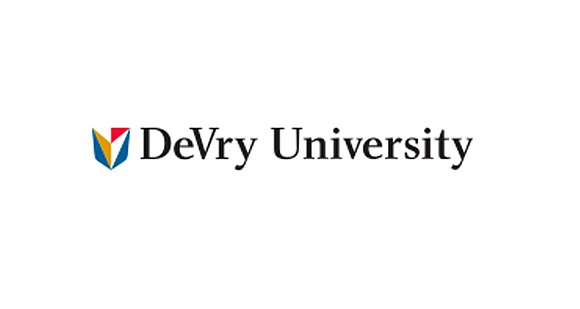 By Charlene Crowell
Special to Trice Edney News Wire
For the third time in two years, a large, for-profit college has faced charges of defrauding its students. This time, the charges stem from promises of jobs and incomes that never materialized.
On Dec. 15, the suburban Chicago-based DeVry University agreed to a $100 million settlement to end a lawsuit filed by the Federal Trade Commission last January.
In the suit, the FTC alleged that, from 2008 to 2015, the for-profit institution engaged in deceptive marketing and advertising.
(DeVry has campuses in Virginia in Chesapeake and Arlington.)
According to the FTC, prospective DeVry students were told in recruitment and in advertising that 90 percent of its graduates secure employment in their chosen fields within six months of matriculation. A second institutional promise was that, one year following graduation, DeVry graduates would earn incomes 15 percent higher than those earned by graduates from other colleges and universities.
Under the settlement terms, DeVry will pay a total of $49.4 million to qualifying students who were harmed by the deceptive ads, as well as provide $50.6 million in debt relief. The debt being forgiven includes the full balance owed — $30.35 million — on all unpaid private student loans that DeVry issued to undergraduates between September 2008 and September 2015, and $20.25 million in student debt for items such as tuition, books and lab fees.
"When people are making important decisions about their education and their future, they should not be misled by deceptive employment and earnings claims," said FTC Chairwoman Edith Ramirez. "The FTC has secured compensation for the many students who were harmed, and I am pleased that DeVry is changing its practices."
Once the settlement is approved by a federal court, DeVry will be required to immediately notify the students who will receive debt relief, as well as credit bureaus and collection agencies of the impending debt forgiveness. DeVry also must release transcripts and diplomas previously withheld from students due to outstanding debt, and must cooperate with future requests for diplomas and transcripts and related enrollment or graduation information.
The settlement is yet another reminder of how some of the largest, for-profit colleges have failed their students and caused them to become indebted without the educational credentials promised.
California's Bureau for Private Postsecondary Education issued an emergency decision on Aug. 26, directing ITT Tech and its subsidiaries to cease enrollment of any new students at 15 locations across that state. At the time, the for-profit school was also under investigation by other state and federal offices.
Once the Accrediting Council for Independent Colleges and Schools, or ACICS, determined that ITT Tech was "not in compliance" and was "unlikely to become in compliance" with accreditation standards, it lost access to federal student aid before ceasing operations of its national online programs, as well as its 130 campuses located in 38 states, including Virginia locations in Richmond, Norfolk, Virginia Beach, Salem and Chantilly. As many as 45,000 students had been enrolled at ITT Tech.