Harold S. Lilly Sr., 71, longtime Richmond organist and choir director
2/19/2016, 7:44 p.m.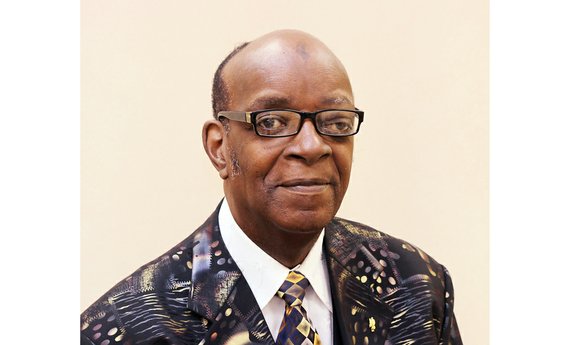 with Harold doing concerts, homegoing celebrations, birthdays and just regular worship services, there will never be another like him," Mr. Branch said.
"We thank God for allowing us to spend time with such a gifted musician," he added. "We thank him for blessing our spirits, for touching our hearts, for leading us in worship and for reminding us who God is."
Mr. Lilly was born Dec. 31, 1944, in Richmond. He grew up in the Jackson Ward neighborhood and graduated from Maggie L. Walker High School in 1963.
He then attended Virginia Union University for two years before being drafted into the Army in 1965. During his military service, he served as a chaplain's assistant and chapel organist at Fort Benning, Ga.
Mr. Lilly began to teach himself to play the organ at age 4.
"I was captured by the sound of the piano and versatility of the organ sound," he recalled in his "Personality" feature. He said his first music coach was Odessa D. Randolph when he was in the fifth grade at Baker Elementary School. He also studied under Perzelia Goodwin, Marie Goodman Hunter, Robert J. Jones and Dr. Carl Roberson.
Mr. Lilly recounted his first public performance when "Pastor Clarence Dunlap called me out of the congregation at St. Mark Church of God in Christ on North Side at age 8."
He had Pentecostal roots as a child, attending Jerusalem Holy Church on South Side.
Mr. Lilly was first introduced to the city in the early 1970s at the historic Mosque (now known as the Altria Theater), performing as guest organist for the Emancipation Day Service for the Baptist Ministers' Conference of Richmond and Vicinity.
He went on to perform at that service for several decades and also performed at the City Wide Revival for 33 years.
Mr. Lilly was the featured instrumental artist in productions of The Ebony Fashion Fair, as well as productions of "Purlie" and "Momma, I Want To Sing" at the Mosque. He also performed at the 2010 Richmond Folk Festival.
In addition to playing the organ, Mr. Lilly also demonstrated and sold Hammond, Allen and Rodgers organs at Walter D. Moses, Baldwin and Corleys music stores for many years. He also was a postal carrier for more than 10 years, his daughter said.
A 2015 Joint House of Delegates resolution honored Mr. Lilly's decades of community service by noting that he was "minister of music for schools, hospitals, nursing homes, prisons and numerous churches, among them Mt. Olivet Baptist Church, Mosby Memorial Baptist Church, Rising Mt. Zion Baptist Church, Bethlehem Baptist Church, Broomfield C.M.E. Church, Sharon Baptist Church, Morning Star Baptist Church and First African Baptist Church."
"His legacy, I believe, is that he ensured through his music ministry that people would leave each service spiritually enlightened with a big smile on their face," said Mr. Lilly's brother, John W. Lilly.
In addition to his daughter and brother John, Mr. Lilly is survived by his son, Harold Lilly Jr. of Sherman Oaks, Calif.; brother Ralph Watson of Oakland, Calif.; three grandchildren; and numerous other family members.