Hall of Fame to consider Allen Iverson
1/1/2016, 9:30 a.m.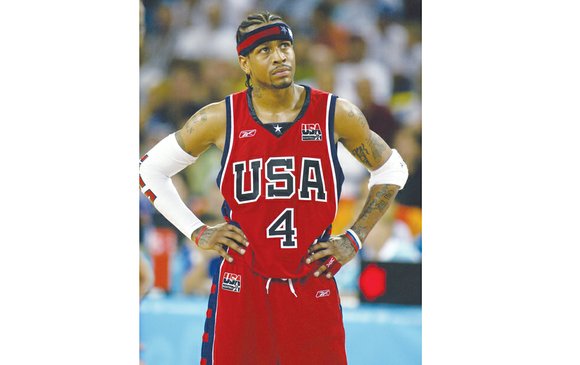 Allen Iverson has moved ahead of schedule for his likely arrival in the Naismith Memorial Basketball Hall of Fame.
Rules require an individual to have been officially retired four years prior to induction.
Iverson retired from the NBA in 2010, but played professionally in 10 games in Turkey in 2013. Hall of Fame officials have decided to overlook the short stint overseas.
Other leading candidates for 2016 induction are Shaquille O'Neal, Yao Ming and Sheryl Swoopes.
There is no NBA Hall of Fame per se.
The Naismith Memorial Basketball Hall of Fame, located in Springfield, Mass., includes basketball greats of all descriptions.
Finalists for the Class of 2016 will be announced Feb. 14 at the NBA All-Star Game in Toronto. Final picks will be announced April 4 in Houston at the NCAA Final Four, with induction ceremonies in September in Springfield.
Iverson rates with Virginia's greatest all-time athletes. In the same school year, "A.I." led Bethel High School to the 1992 State AAA Division 5 football championship as quarterback and then to the 1993 State Group AAA basketball title, beating Richmond's John Marshall High School in the final.
On the hard court, the slender 6-footer scored a state public schools record 948 points as a high school senior.
After two seasons at Georgetown University, Iverson was the NBA's overall No. 1 draft pick in 1996 by the Philadelphia 76ers.
In a brilliant NBA career, he scored 24,368 points (26.7 per game) and led the league in scoring four times.
Native Virginians now in the Naismith Hall of Fame include Alonzo Mourning in 2014, Ralph Sampson in 2012, David Robinson in 2009, Earl Lloyd in 2003 and Moses Malone in 2001.