Toasting the new year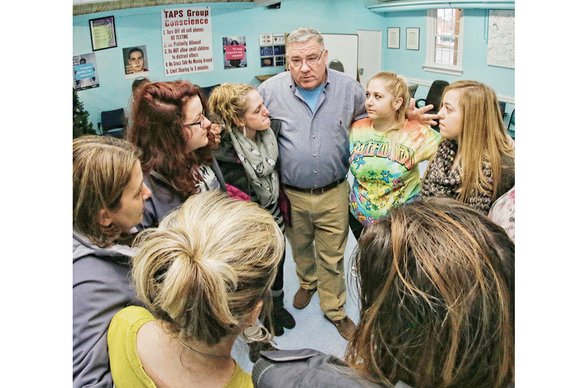 "I was sick and tired of being sick and tired and I believe the God of my understanding decided to use me for something better," he said.
Today, Mr. Christmas said he maintains his recovery regiment by regularly attending 12-step meetings and doing service work in the fellowship to help others involved in the recovery process.
He suggests the following simple steps: Don't use alcohol or drugs no matter what; find someone who believes in you and your recovery; find a higher power and pray and meditate; and have fun in recovery and life.
John Shinholser of Hanover County is another familiar face in the recovery community with a message to those seeking to stay clean and sober during the holidays. He co-founded the Henrico County-based McShin Foundation in 2004 "to deliver a message of hope to recovering addicts and alcoholics and to facilitate their journey to a healthier life."
Mr. Shinholser said people in recovery should spend New Year's hanging around "clean and sober people" and participate in clean and sober events in the Richmond area.
"They're in the community and they're easy to find. You can just Google Narcotics Anonymous or Alcoholics Anonymous on your computer and a list of meetings, events and phone numbers should come up," he said.
In his capacity with the nonprofit foundation, Mr. Shinholser has visited the White House several times and consults with the Office of National Drug Control Policy, advocates for policy and programs at the General Assembly, carries recovery meetings into area jails and operates recovery homes for men and women.
He recalls of his days of drug use.
"I hit bottom in the Marine Corps. I was mandated to treatment or the brig. I chose treatment on Aug. 10, 1982. That is still my clean date," he said.
Mr. Shinholser now dedicates his life to recovery "because it needs to be done and no one else is doing it at this level," he said.
Several other people in recovery offered tips for successfully maneuvering the holidays.
"I try to stay focused on recovery and stay close to God and the Bible," said Danny of South Side who's nearing one year of not using any drugs. "I also try to stay away from those places and people that I used to drink and do drugs with."
Calvin of Chesterfield, who is marking 22 years of being free of drugs, said, "I focus on staying positive, and I talk to people who are doing the same thing I'm doing. And I keep going to meetings."