Tiger at 40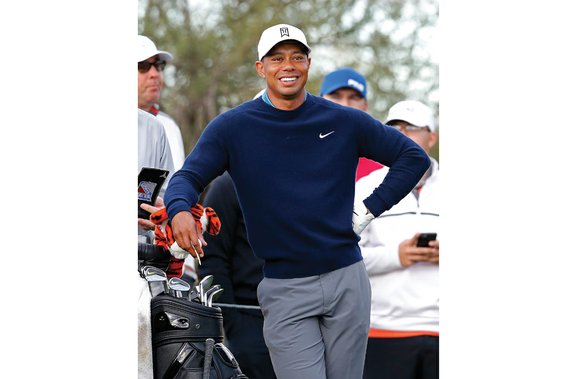 The reminder came at the Wyndham Championship in Greensboro, N.C., which Woods played for the first time. The tournament printed an additional 39,000 tickets when he signed up, and it set attendance records each day. That doesn't happen with Spieth and McIlroy. It doesn't happen with Phil Mickelson.
PGA Tour Commissioner Tim Finchem recalled being asked at Torrey Pines this year if he was troubled to see Woods struggling with his short game. He was coming off a career-high 82 in the Phoenix Open. As a fan, Finchem hated to see it. As a commissioner, he wasn't concerned.
"They said, 'What do you mean?' I said, 'He's going to tee it up Thursday morning. You know anyone that's not going to be watching?'" Finchem said. "Everybody wants to see what he can do. Two years from now, he comes out and starts playing OK — or a year from now, whatever it is — he'll have a huge impact."
Els was runner-up to Woods for the second time in three months at Kapalua in 2000, and he would go on to finish second to Woods three more times that year. He saw it coming. Els knew it was coming in 1996 at Royal Lytham & St. Annes when Woods consulted him on whether he should turn pro.
Is this what he would have expected 20 years later?
Woods has 79 PGA Tour victories (second only to 82 by Sam Snead) and 14 majors (trailing the 18 won by Jack Nicklaus). The only reason to suggest those numbers should be higher is because Woods achieved so much so quickly. The standard kept going up.
Woods is hopeful his 40th year brings good health and a chance to compete again. He remains four majors short of Nicklaus — no one has ever won more than three majors in their 40s. The odds are against him historically, physically, maybe even emotionally.
"If that's all it entails," Woods said in The Bahamas about his career, "then I've had a pretty good run. But I'm hoping that's not it."