Praying to put an end to 'senseless acts of violence'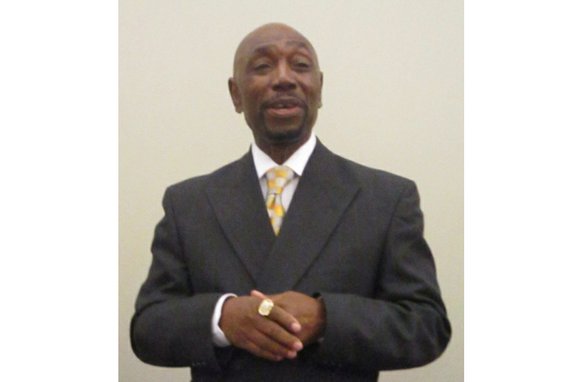 Kenneth Williams said he was compelled to take a leap of faith to stem the city's homicides after he attended the funeral last month of 12-year-old shooting victim Amiya Moses.
"It was the saddest thing I witnessed in my life," said Mr. Williams, a trustee at First Baptist Church Centralia in Chesterfield County and CEO and director of the Richmond-based Adult Alternative Program to help ex-offenders re-integrate into society. "I was so angry about her senseless death."
Amiya was killed during a gun battle Dec. 19 between two 20-year-old men on North Side. She was fatally shot as she and her friends played nearby.
Responding to her death and other homicides in the city, Mr. Williams organized a meeting Jan. 7 at the Richmond Police Department's Fourth Precinct on North Side.
There, he urged other Christians to pray for 5 minutes each day at 7 a.m. that no homicides would be committed that day. He told audience members to enlist their family and friends and others to continue that prayer commitment each day through the remainder of the year.
"We have to come together as people of God and pray that we're not going to have any more homicides in 2016," Mr. Williams told the gathering of about 20 people. "If you don't believe that, then step aside. The devil is busy."
His call to prayer came on the eve of the city's presentation this Friday of the annual crime report by Mayor Dwight C. Jones and Richmond Police Chief Alfred Durham at the Richmond Police Training Academy. Among other things, they are expected to cite that the city had 39 homicides in 2015, compared to 42 the previous year. There were four homicides in the first week of 2016.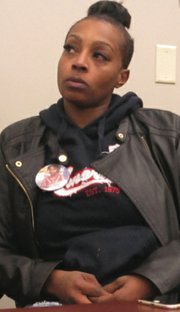 In a spiritual response to the homicides, Mr. Williams cited the biblical advice in Chronicles 7:14 that reads, "If my people, who are called by my name, will humble themselves and pray, and seek my face and turn from their wicked ways, then I will hear from heaven, and will forgive their sin and will heal their land."
Amiya's mother, Kele Wright, attended Mr. Williams' event and said she supports the call to prayer.
"I'm a strong believer in prayer," she told the Free Press. "Prayer works. Every day, I pray to God to give me the strength to get out of bed and function to go to work and not have a nervous breakdown because I lost my child.
"I believe if enough people pray long enough and hard enough and everybody in the community believes this, we can get it done," she added. "Everybody has to stand up and not just say, 'Oh, it's just another kid.' No, these are human beings. These are people's loved ones that are being killed by senseless acts of violence."
Pastor Robert Winfree of New Life Deliverance Tabernacle also spoke at the gathering, asking the audience, "Are we really dealing with the symptoms" that trigger people to commit homicides?
He said most of those who commit homicides come from impoverished backgrounds and lack a strong educational foundation.
Pastor Winfree said many offenders are traumatized by the conditions they experience growing up in their communities, where a lack of jobs and resources are prevalent.
"Trauma unaddressed will cause you to shoot people," he said. "If it is addressed, some of these people won't act out and can go on to lead a productive life."
Lynetta Thompson, president of the Richmond Branch NAACP, was among those in attendance. Others included Mr. Williams' wife, Alfreda Williams, director of the Woman 2 Woman program; the Rev. Marcus Martin of New Bridge Baptist Church in Henrico County; and Marcy Williams, center manager for the Resource Workforce Center.