Interim president named at VUU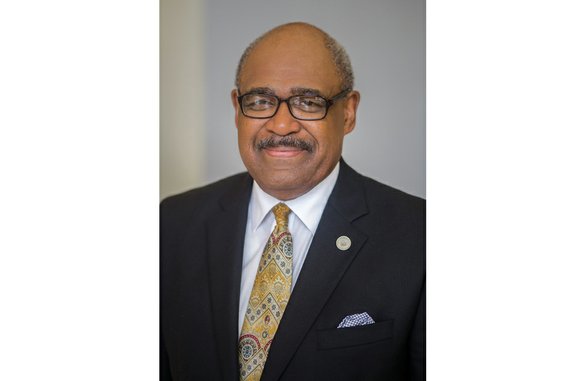 A former senior vice president of Virginia Union University is returning to serve as interim president.
The VUU Board of Trustees on Tuesday tapped Dr. Joseph F. Johnson, 69, to take over from President Claude G. Perkins, who will start a yearlong paid sabbatical Friday, July 1, before retiring.
Dr. Perkins has led the school since Jan. 21, 2009, and has been lauded for leading improvements to the school's academic programs and physical plant.
"The blueprint for progress has been established over the past seven years under the leadership of Board Chairman Franklyn W. Richardson and President Perkins,"
Dr. Joseph said in accepting the post.
That blueprint, he continued, "provides not only a clear path for staying the course, but a path for continuous improvement … (for) Virginia Union University. In that context, I pledge … that I shall plan the work required, work the plan and lead with commitment and sincerity."
Dr. Johnson, whose career in education spans four decades, served under Dr. Perkins as the school's senior vice president from January 2011 to December 2012, during which he supervised Academic Affairs and other key divisions at the school.
Most recently, Dr. Johnson has owned and operated The Flanner Group, a consulting firm that works with universities to create strategies to remain sustainable.
A native of Wilmington, N.C., Dr. Johnson is a 1968 graduate of Fayetteville State University, where he later served as an education professor and for seven years as dean of the School of Education.
He earned a master's degree in science education at Virginia State University in 1973 and a doctorate in educational administration from Virginia Tech in 1981.
Dr. Johnson is familiar with Richmond. He earlier served as supervisor of operations for the regional Mathematics and Science Center in Henrico County and held a series of administrative posts with Richmond Public Schools during a 14-year period.
He also served as either associate or assistant superintendent of public schools in New Hanover and Durham counties in North Carolina and in Rocky Mount, N.C.