Hayden is new Librarian of Congress
7/22/2016, 11:53 a.m.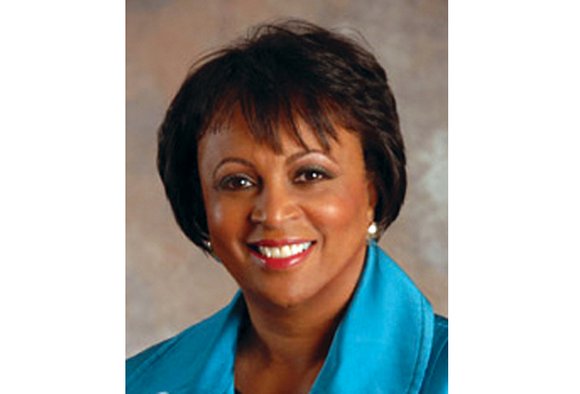 Trice Edney News Wire
The U. S. Senate has confirmed Dr. Carla D. Hayden as the 14th Librarian of Congress.
The 74-18 vote for the nominee of President Obama for the key position came on July 13.
Dr. Hayden is the first African-American and first woman to hold the position. Her appointment at the Library of Congress is for 10 years.
A native of Tallahassee, Fla., Dr. Hayden was chief executive officer of the Enoch Pratt Free Library in Baltimore and was a former president of the American Library Association.
"This is truly a great honor to be nominated by President Obama and confirmed by the U.S. Senate to lead the nation's library, the Library of Congress," Dr. Hayden said in a state-
ment. "It has been my privilege to serve the citizens of Baltimore for 23 years and help restore the Enoch Pratt Free Library as a world-renowned institution.
"I look forward to working with the dedicated staff of the Library of Congress. I will be honored to build on the legacy and accomplishments of my predecessors in this position, to be part of a continuing movement to open the treasure chest that is the Library of Congress even further and to make it a place that can be found and used by everyone."
She succeeds Acting Librarian David S. Mao, who has served since the retirement of Dr. James H. Billington on Sept. 30.
"Dr. Hayden won high praise during recent civil unrest in some Baltimore neighborhoods for keeping library branches open citywide to continue service and provide citizens with safe havens," said a release announcing her confirmation.
She served as ALA president from 2003 to 2004 and led the organization's opposition to the federal Patriot Act, which gave the U.S. Justice Department and the FBI power to access library users' records.
The Library of Congress is the largest library in the world with 162 million items in its collections. It also over-
sees the U.S. Copyright Office and the Congressional Research Service. It serves Congress and makes its research collections accessible on site and online.
Dr. Hayden
Dr. Hayden earned a bachelor's degree from Roosevelt Uni- versity and her master's and doctoral degrees from the Graduate Library School of the University of Chicago.