Art by youths in Richmond detention center on display at DNC
7/29/2016, 7:17 p.m.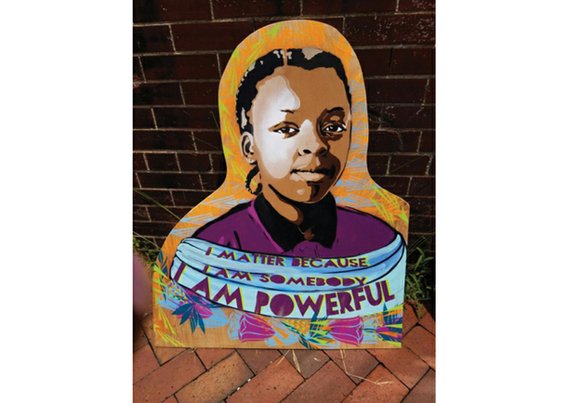 Large self-portraits born out of Richmond's ART 180 program with young people incarcerated at the Richmond Juvenile Detention Center are on display this week at the Democratic National Convention in Philadelphia. 
The colorful art with a strong message was created through the nonprofit's program, "Performing Statistics," which addresses the young artists, experiences in the juvenile justice system and the support they wish they had in their community.
"Incarceration broke three generations of my family," wrote one teen.
The work is featured at the Rock the Vote's "Truth to Power" campaign coinciding with the political convention.
Created in 2014, the Performing Statistics project is now a permanent program of ART 180 in partnership with the Legal Aid Justice Center. The collaboration connects incarcerated youths to juvenile justice reform advocates in Virginia with the goal to dismantle the school-to-prison pipeline.
Since June, teens from the Richmond Detention Center met three days a week at ART 180's teen art center, ATLAS. They worked on various projects, including poetry, video, photography and stenciling.
Their art will become part of an exhibit at ART 180 in October.