Youths take action to promote healing, peace
7/29/2016, 7:22 p.m.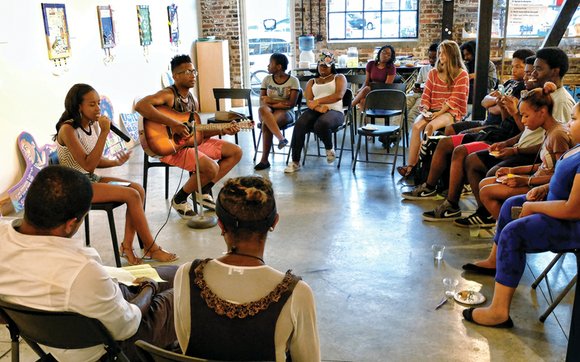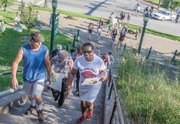 While young adults at ART 180 communicated through spoken word and other creative acts, youngsters ages 3 to 14 participated in the "Three Parks Walk for Peace" sponsored by the Neighborhood Resource Center and Central Montessori School. Marchers walked from Chimborazo Park to Jefferson Park. Organizers said the goal was to offer hope and encouragement during a time of chaos and pain.
Led by a police escort, about 30 community members and children walked with signs the youngsters created that promoted peace. Along the route, people came out of their East End homes and businesses to cheer and show their support.
"It's just about peace and bringing our community together to promote peace. It gives us a moment to reflect and understand the importance of peace, keeping it in our consciousness so we can move forward," said Kelly McCray, front desk administrator at Central Montessori School.
Vanessa Lopez, who teaches children ages 2 to 6 at the school, said it is important for youngsters to see people coming together as a community.
"People walking together allows the children to physically see the concrete concept," she said. "They see that it impacts the community they live in, not just school."
Kristen Evans, the mother of a 6-year-old daughter, had tears in her eyes when explaining how she discusses violence with her child.
"We talk about it from a religious perspective," she said. "God wants us to treat all of His children with kindness. All people are God's children. We are to take a stand when people are unkind to each other."