City Hall cracking down on false burglar, fire alarms
6/8/2016, 6:31 p.m.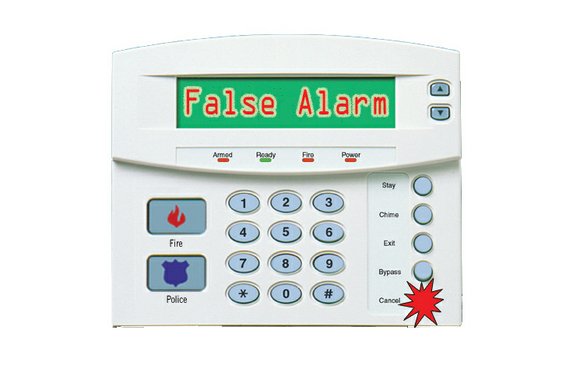 City Hall is about to crack down on false alarms at homes and businesses, including halting police responses to locations that have multiple false alarms.
After years of balking, Richmond City Council has given Mayor Dwight C. Jones' administration the green light to overhaul the city's program for dealing with false alarms — with surprising little notice to the public.
Among the big changes effective July 1, private property owners with burglar and/or fire alarms will be required to obtain a permit to operate their alarms.
Alarm installation and monitoring companies will be required to collect signed permit applications and permit fees from new and existing customers. Property owners with an unmonitored system would need to get a permit on their own.
Each permit from the city Department of Emergency Communications is to cost $10 for the first year and $5 each year thereafter, according to an ordinance City Council adopted Friday, May 13, as part of the budget papers.
Those who fail to comply could be fined $100, according to the legislation.
The money from the permits is to cover the costs of the stepped-up program, including the salary and expenses of an alarm administrator, who is to manage the program. The ordinance authorizes Police Chief Alfred Durham to designate the person for the new position.
The new program requires that police stop responding to any privately owned home or business that has five or more false alarms within a 12-month period, with the owner required to pay a $100 fee to reinstate police response service.
The program also increases fines for false alarms.
Currently, the city allows two false alarms in a year. It charges an owner $50 for a third false alarm and $100 for each false alarm thereafter. After July 1, two false alarms still would be allowed, with a third continuing to bring a $50 fine. The fines then would increase to $75 for the fourth and would gradually increase with each subsequent false alarm to $500 for the 10th false alarm or thereafter.
The new program also requires that alarm systems installed after July 1 meet state and national standards, including an automatic cutoff of the alarm after 15 minutes.
False alarms have long been considered a public nuisance and a strain on police resources. Richmond Police report responding to more than 10,000 false alarms a year, or an average of 27 a day.
Since 1985, City Council has sought to reduce the problem by passing legislation to impose fines on property and business owners after repeated false alarms. But the council has never put anyone in charge, resulting in limited and hit or miss enforcement.
Attempts at reform have foundered. In 2008, City Council rebuffed then-Mayor L. Douglas Wilder's proposal to install a program almost identical to the one that was approved.
In recent years, the Richmond Police Department has tried a voluntary program. In 2013, the department teamed up with a company called Cry Wolf to enable property owners to voluntarily register alarms via the Internet, providing dispatchers and responding officers with accurate contact information to enable faulty alarms to be shut off. — JEREMY M. LAZARUS