Readers recall stories, memories of 'The Greatest'
6/17/2016, 1:07 p.m.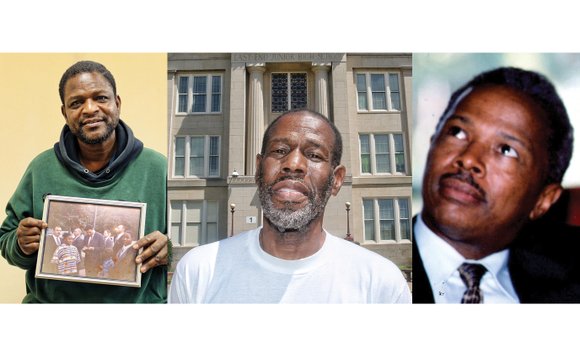 By Bonnie V. Winston
Free Press readers have offered a host of stories and memories of the late boxing legend Muhammad Ali in the days since his death and memorial services. Clearly, many in the Richmond community have been touched by The Champ.
We share a few of those stories here:
Carroll Sample Sr., 55, of Highland Park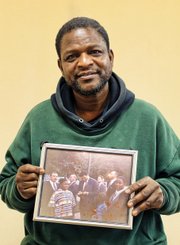 Carroll Sample was working as a dishwasher at the Crazy Greek restaurant in Richmond when he learned from the owner that Muhammad Ali was coming to town and would be stopping by Sts. Constantine and Helen Greek Orthodox Cathedral on Malvern Avenue.
It was 1993, and Mr. Sample, a former Virginia amateur welterweight boxing champion, was beside himself.
"I went home and told my kids," he said. "Then I called a man at the church. I told him my kids were crying because they wanted to see Ali."
The man kept telling him no, that it was a private event at the church. But the persistent Mr. Sample won out. On his seventh call, the man relented and told him to come and bring his three children, Lakeshia, Carroll Jr. and Jamar, ages 7 to 13.
Mr. Sample, who boxed in his first bout at age 12, was an avid fan of The Champ and used to do impressions of Mr. Ali. As he trained around town, including at Ray Brown's gym in Downtown, he got better and better at both boxing and imitating Mr. Ali. By the time Mr. Sample won the 1977 Virginia amateur welterweight title, he'd mastered Mr. Ali's voice and knew by heart many of The Champ's rhymes.
So when Mr. Sample took his children to meet Mr. Ali, he was beside himself with joy. 
"I got so excited. I told him I used to be a boxer," Mr. Sample recalled.
Then he recited, in his best Ali imitation, the rhyme Mr. Ali said before his "Fight of the Century" against Joe Frazier on March 8, 1971:
"Joe's going to come out smokin' 
And I ain't gonna be jokin'
I'll be pecking and a-pokin'
Pouring water on his smokin.'
This may shock and amaze you
But I will destroy Joe Frazier."
When he finished, Mr. Sample said The Champ looked at him, laughed and said, "This kid right here is crazy!" 
With one frame left on the film in his camera, Mr. Sample snapped a photo of his children with Mr. Ali and left.
"That was one of the biggest days of my life," Mr. Sample said.
The framed photo sits today in his home.
George Bey, 63, East End Richmond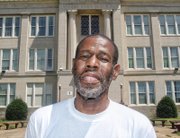 George Bey was a seventh- or eighth-grader at Richmond's former East End Junior High School on North 37th Street, when Mr. Ali made an unannounced visit to the school.
"It was in the 1960s, after he been stripped of his title because he was a conscientious objector and didn't go to Vietnam," Mr. Bey recalled.
"I don't know why he was in town or what made him come by the school," Mr. Bey said. "But Mr. Charles Spurlock, the assistant principal, welcomed him and they let the students out early."