Pro-Confederate legislators make run to save symbols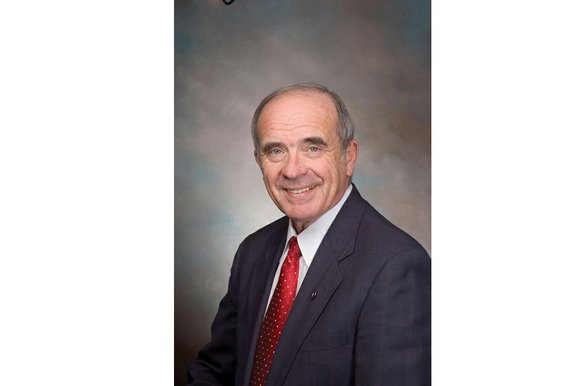 Veto that bill, governor.
That's the cry from members of the Virginia Legislative Black Caucus after the Republican-dominated General Assembly approved a bill that would bar localities from removing Confederate hate symbols from public property.
"I voted against it, but now we can only hope that that the governor will use his veto pen," said Delegate Jennifer L. McClellan.
If Gov. Terry McAuliffe does not act, Virginia would join other former rebel states where Republican majorities have passed bills to protect the Civil War symbols of secession and the defense of slavery.
The bill initially passed 82-16 in the House of Delegates. And on Monday, it passed in the Senate 21-17 on a party line vote. The five African-American state senators voted against the measure.

In the House of Delegates, three of the 13 Legislative Black Caucus members supported the bill: Delegate Lamont Bagby of Henrico, Delegate Charniele Herring of Alexandria and Delegate Roslyn C. Tyler of Jarratt. Delegate Lashrecse D. Aird of Petersburg cast a yes vote, but the House Journal states she meant to vote no.
The legislation represents a backlash against the changes triggered by the slayings of nine worshippers in a South Carolina church last June by a white supremacist who had posted photos of himself on the Internet with the Confederate battle flag.

In the wake of the vicious attack, many jurisdictions have removed racist symbols from public areas. Among them, South Carolina has removed the Confederate flag from the grounds of its Statehouse and New Orleans has voted to remove four Confederate statues from public land.
In Richmond, St. Paul's Episcopal Church in Downtown won applause for its decision to remove Confederate symbols from its historic sanctuary.
The surprise legislative counter attack was launched by Delegate Charles Poindexter, R-Franklin County. He introduced the measure in response to Danville's decision last August to lower a Confederate flag from a city-owned arts and history museum that 151 years ago was the final headquarters of the collapsing Confederate government.
The bill expands on 1998 legislation that made it "unlawful" for local government officials or anyone else to "disturb or interfere" with any monuments and memorials once they are put in place. The major change would protect all "monuments and memorials, regardless of when erected."
According to Henrico Sen. A. Donald McEachin, the bill is meant to overturn a circuit court judge's decision upholding Danville's right to lower the flag and have it put inside the museum. The judge upheld Danville's authority as the flag had gone up before the 1998 legislation was passed, and he ruled the flag was not covered.
A neo-Confederate group, the Heritage Preservation Association, sued the City of Danville after the flag was removed in a bid to get it reinstated. The group now plans to appeal the decision to the Virginia Supreme Court.
The American Civil Liberties Union of Virginia also is urging the governor to veto the Poindexter bill. In a Facebook post Tuesday, Claire Guthrie Gastanaga, Virginia ACLU executive director, described the legislation as a "thinly disguised effort by some to keep people and localities from deciding what to do with Confederate memorials."
She stated that the legislation "should be vetoed if for no other reason than it violates the (state) constitutional provision that bars the legislature from deciding an issue pending in the courts, which in this case is Danville's decision to remove the Confederate flag from a public space."