60 years late
Richmond woman honored by college after being denied admission in 1956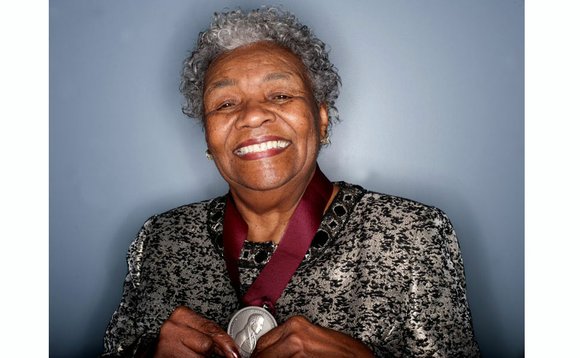 "I said, 'Wait a minute,' " Mrs. Jordan said, noting that Ms. Cox is "not a janitor or a custodian but in a decision-making role. That's progress within itself."
Mrs. Jordan accepted her denial from Mary Washington with grace and achieved success at VSU. Upon graduation, she accepted a teaching position in King George County as an English instructor. But, at the time, because of Virginia's discriminating policy of Massive Resistance, the school remained segregated. She went on to teach in Richmond.
In 1980, she became one of the first faculty members at Franklin Military Academy, the first public military school in the country. Twice she was elected Teacher of the Year at Franklin, Mrs. Jordan said. She retired in 1996 after 35 years in the classroom.
(Franklin Military Academy named its chapter of the National Honor Society for Mrs. Jordan.)
Mrs. Jordan said that she felt that it was her duty to take the setback she was dealt in 1956 and turn it into a success.
She said: "I'm a fighter. But you won't see my fighting in the streets. Go fight in other ways. Go get the credentials you need, and then opportunities will open up for you."
The fight for civil rights, she noted, was a collective movement.
"We can never forget that," she said. "It was not a one-person effort."
Mrs. Jordan said that she recognized that in even a small way she had played a role in pushing for integration at Mary Washington. And her legacy at the school continued.
Her nephew, David White, graduated in 1991 from Mary Washington University and served for a time as a minority admissions recruiter.
"I'm proud of that," she said.