Nuns to sell St. Emma's-St. Francis property in Powhatan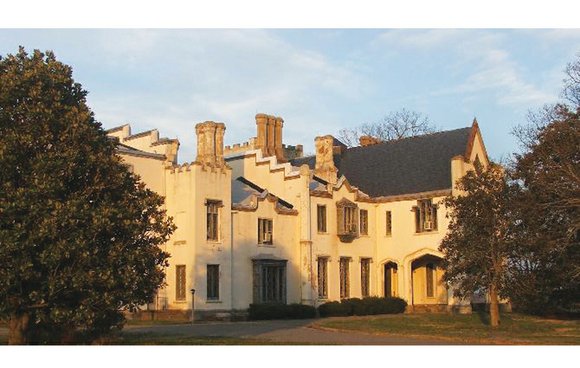 Since the closure of the schools 44 years ago, the order has sought ways to use the property.
In 2004, Sister Jean Marie Craig led the effort to form a nonprofit, FrancisEmma Inc., to preserve and protect the land, create religious and educational programs, foster ecological social justice and restore the buildings. About 1,000 acres of the property are wetlands and other areas considered off limits to development and protected by a conservation easement.
The nonprofit has been financially responsible for all the costs and has sought to raise money to pay the bills, expand operations and maintain the buildings that remain, including St. Francis and the former main house at St. Emma's.
"I had just received information on fundraising," Mrs. Lambert said, along with updates on the replacement in the roof of the chapel at St. Francis. "It seemed like things were going well."
However, despite the efforts, FrancisEmma Inc. largely had been a break-even operation that boarded horses and rented space for weddings and events to cover costs.
For the order, the large properties have become more than it can handle given the needs of other programs in the order's social justice ministry, said Sister Sandra Schmidt, counselor and treasurer for the order.
In large measure, the decision reflects the declining numbers of nuns in the order, she said.
Once a flourishing order of about 600 nuns, the Sisters of the Blessed Sacrament are facing the same challenges as other orders of priests and nuns in recruiting new members.
The order currently has 104 members, only 13 of whom are below age 65, Sister Schmidt said. The newest member joined the order 10 years ago, she said, noting that the order's average age is 78.
Although the Powhatan property covers its costs, she said that the four sisters who administer the properties are all elderly and "could not be replaced."
By shedding these properties, the order will better be able to focus on its other projects in the United States, Haiti and Jamaica, according to Sheila King of Chicago, whom the order has hired to handle public relations regarding the sale.
"The order is still very active in education and other missions," Ms. King said.

According to the order's website, the nuns work in various elementary and secondary schools serving African-Americans and Native Americans, minister to the poor in Haiti and serve at Xavier University in New Orleans and the Catholic College of Manderville, Jamaica.