Few HBCU quarterbacks drafted by NFL
Fred Jeter | 5/20/2016, 1:44 p.m.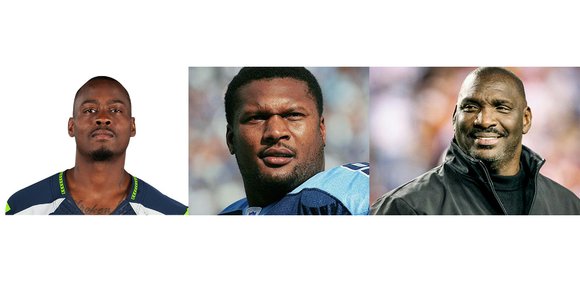 The last quarterback from a historically black college or university to be drafted by the NFL was Alabama State University's Tarvaris Jackson in 2006.
Virginia Union University's Shawheem Dowdy would like to end that decade-long drought.
There's no faking the tape measure, scales or radar gun, and Dowdy has what the scouts generally covet — a large, durable frame and a howitzer for an arm.
It helps that Dowdy is also a surprisingly quick, nimble runner, adept at avoiding the rush and a load to bring down.    
Working against Dowdy is the fact that he toils in the NCAA Division II, far removed from college football's brightest lights.
Still, by any standards, Dowdy is a giant, both physically and statistically.
The 6-foot-4, 225-pound quarterback from Baltimore passed for 2,410 yards and 20 touchdowns in 11 games last season, leading VUU to the NCAA Division II playoffs.
A dual threat, he also ran for 449 yards and four more touchdowns.
VUU's draft history dates to 1961, when running back Hezekiah Braxton was picked by San Diego.
The Panthers have never had a quarterback drafted, but, in 1955, Leroy Vaughn made an impression on the Baltimore Colts in general — and on future megastar Raymond Berry in particular.
Becoming fast friends, free agent Vaughn and Berry, drafted out of Southern Methodist University, were rookies at the Colts' training camp at Western Maryland College.
Prior to a preseason game, Berry and Vaughn had a photo taken at a Woolworth's booth. A few years ago, Berry came across the old photo and forwarded it to the Baltimore Sun for publishing.
Berry went on to the NFL Hall of Fame. Vaughn, who played at VUU under Coach Tom Harris, spent 1955 on the Colts' "taxi squad," meaning he practiced but didn't play on Sundays.
Vaughn, who now lives in Midlothian and is the father of former Boston Red Sox slugger Mo Vaughn, didn't miss becoming the first African-American quarterback in the NFL by much.
The first African-American to throw an NFL pass was Willie Thrower (out of Michigan State), who played a few games as a substitute in 1953 with the Chicago Bears.
James Harris, out of Grambling State University, was the first African-American quarterback to start an NFL game when he debuted in 1969 with the Buffalo Bills.
There doesn't appear to be a "next Steve McNair" (out of Alcorn State University) or a "next Doug Williams" (out of Grambling) on the horizon.
All athletes like Dowdy can do is continue to perform on a high level and hope scouts are more impressed by the quality of their talent than by size of their school.