Personality: Glen Besa
Spotlight on retiring director of Sierra Club's Virginia chapter
5/26/2016, 6:52 a.m.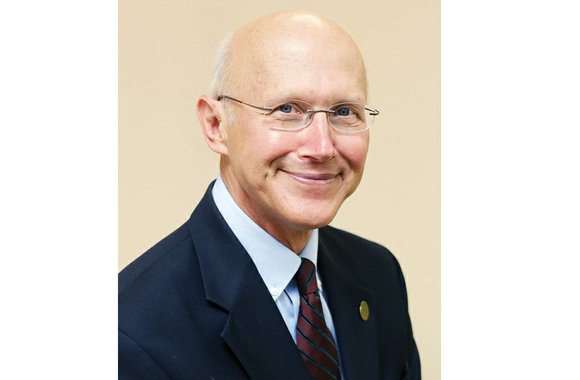 For the last 14 years, Glen Besa has been working to protect the environment as director of the Virginia Chapter of the Sierra Club.
Issue after issue, he has led the club's more than 15,000 Virginia members and supporters in protecting and improving air and water quality, advancing clean and renewable energy sources, understanding climate change and holding politicians accountable on decisions impacting the environment.
"Most everyone cares about the environment, but the level of intensity is not what it should be until there is an environmental disaster — like the coal ash spill in the Dan River (near Eden, N.C.) or the lead in the Flint, Mich., water system," Mr. Besa says.
He notes that stronger democratic institutions and improved public education can lead to greater environmental protection. On May 27, Mr. Besa will retire from the Sierra Club staff. He turns over the reins to Kate Addleson, the incoming Virginia Chapter director.
People credit Mr. Besa with making the state's environmental movement more inclusive by focusing on issues of environmental justice.
"Communities of color generally experience greater exposure to pollution and the impacts of climate change as a result of the institutional racism in our society," he says. "Organizations like the Sierra Club are trying harder to be better allies in the fight for environmental justice."
According to a Sierra Club report on state air quality, Richmond continually ranks among Virginia jurisdictions with the poorest air quality, and "the majority of the pollutants emitted into Richmond's air are potent lung irritants, including ammonia, hydrochloric acid and sulfuric acid.
"Exposure to these pollutants explains in part why the Asthma and Allergy Foundation of America ranks Richmond among the worst cities for asthma in the United States," the report states.
Mr. Besa has remained a fearless advocate for better air quality and a thorn in the side of big polluters, while contributing to the development of solutions.
"Virginia and the United States need to move aggressively to invest in efficient solar and wind power to address climate change," Mr. Besa says, adding that President Obama has been a "real leader" in this area.
"These technologies create jobs that can't be exported. And because there are no fuel costs with these technologies, the money that flows elsewhere for coal, oil and gas would instead go into good paying jobs right here in our own communities."
Mr. Besa will continue with the Sierra Club as he began nearly 30 years ago — as a volunteer. And in retirement, he plans to spend a lot more time with his major love — Mother Nature.
A close-up of this week's Personality, a real "Mr. Clean," Glen Besa:
Date and place of birth: May 30, in Newport, R.I., where my dad was stationed while in the Navy.
Current residence: Meadowbrook in North Chesterfield County.
Alma maters: Bachelor's degree in philosophy, University of Maryland-Baltimore County, 1995; J.D., University of Baltimore School of Law, 1999.
Family: Wife, Tyla Matteson.
Purpose of Sierra Club of Virginia: Our mission is to explore, enjoy and protect the planet; to practice and promote the responsible use of the earth's ecosystems and resources; to educate and enlist humanity to protect and restore the quality of the natural and human environment; and to use all lawful means to carry out those objectives.