Personality: Marc Cheatham
Spotlight on The Cheats Movement hip-hop enthusiast
10/7/2016, 7:19 p.m.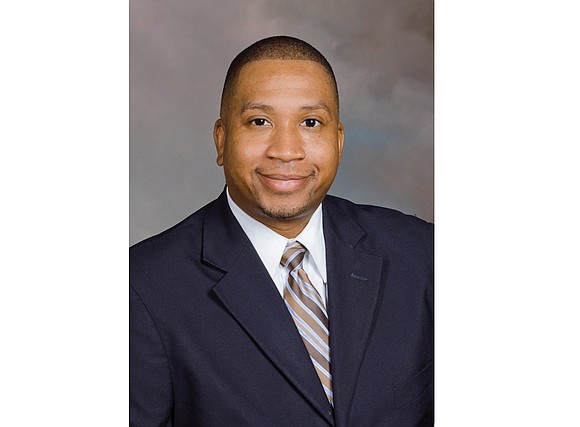 Marc Wesley Cheatham, founder of The Cheats Movement blog and podcast, says Democrat Tim Kaine's 2009 appointment as chairman of the Democratic National Committee was a catalyst for the evolution of a platform for local hip-hop.
"Hip-hop is the most dominant culture in regards to current day events and present cultural activity," says the 37-year-old hip-hop enthusiast whose work in the musical genre has helped spawn a vibrant hip-hop scene locally. He promotes new artists, reviews new releases by local and national hip-hop artists and cultivates community conversations around the art form that has become a worldwide phenomenon.
"Hip-hop culture is pop culture," he said.
So when he and his podcast team talk hip-hop, he said, they talk anything from "local projects to national projects to stuff that's in gospel music."
But they also talk about community events, local elections and politics, he said.
In 2009, Mr. Cheatham was a 30-year-old senior assistant for policy to then-Gov. Kaine, and was recognized as an influential young leader in the community.
The Marine veteran also was an avid listener of hip-hop. When Gov. Kaine was named DNC chairman, he asked Mr. Cheatham to be his travel aide. So, in an effort to stay connected to the music while traveling, Mr. Cheatham began his blog in January 2011.
"People think that hip-hop is simply music and entertainment," the Virginia Commonwealth University graduate says.
"But if you look at social justice, at what Colin Kaepernick is doing, at the conversation about the national anthem and Black Lives Matter, they all reflect hip-hop and it's pervasive place in American culture."
This relationship between culture, music and social change set the stage for The Cheats Movement in Richmond.
"We traveled five out of seven days of the week for 18 months," Mr. Cheatham recalls about the start of his blog. Even though he lived in and loved Richmond, he was rarely at home. He began posting pictures and his reflections on new albums in an effort to stay connected — "to stay home," as he calls it.
The Cheats Movement, which celebrates "art, community, culture and Richmond," blew up in September 2011, he says, after he wrote about local artists performing in the RVA Musical Festival.
After that post, TheCheatsMovement.com instantly became a hit with hip-hop listeners, fans and folks in Richmond who simply like new music, he says.
"We realized that nobody covers local hip-hop and people want an avenue to know it, to celebrate it." Five years later, Mr. Cheatham continues his hip-hop work while serving as director of constituent services for now U.S. Sen. Kaine. He says he's excited about the Joe Budden concert Oct. 30 at The Broadberry, which his team is promoting. Mr. Budden, a solo artist, also is a member of the hip-hop group, Slaughterhouse.
Mr. Cheatham and his business partner, Richard "Big Rich" Hernandez, along with their team of "hip-hop heads" now manage both the blog and the podcast, which Mr. Cheatham hopes will inspire future change makers through hip-hop music and culture.