Mother Teresa lifted to sainthood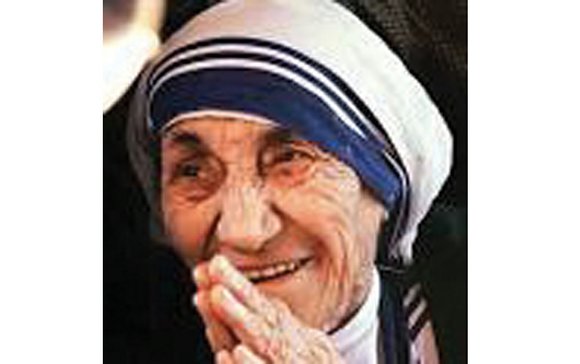 The Rev. Vincent Druding, a priest from Church of the Assumption in Peekskill, N.Y., traveled to the Vatican for the canonization after making a personal pilgrimage to Kolkata to meet the nuns from the Missionaries of Charity, the order she founded.
The saint was born Agnese Gonxha Bojaxhiu of Albanian parents in Skopje in 1910 in what is now Macedonia. She became a nun as a teenager and moved to India in 1929, creating her own order of nuns in 1950.
Under her guidance, the order set up hundreds of shelters for the poor and needy around the world. There are now more than 4,500 nuns as well as priests and brothers from her order working in more than 130 countries, including Yemen, Australia, Venezuela, Guatemala and the United States.
Mother Teresa was credited with two miracles related to healing the ill. One of them, Marcilio Andrino of Brazil, unexpectedly recovered from a severe brain infection in 2008.
He and his wife, Fernanda, were in Rome to attend the canonization, which is considered a highlight of Pope Francis' Holy Year of Mercy.
Mother Teresa's worldwide reputation for service and sanctity so impressed St. John Paul II, a friend and pope when she died, that he waived the usual five-year waiting period and opened her cause for sainthood just two years after her death. Pope John Paul then beatified her — the second step toward formal recognition as a saint — in 2003.