Arte!' exhibit opens Friday at Pine Camp
9/16/2016, 7:27 p.m.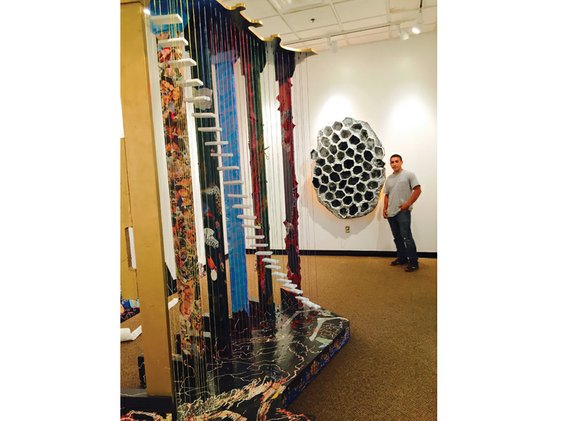 The Richmond Department of Parks, Recreation and Community Facilities is hosting "Arte!" — an exhibit in commemoration of Hispanic Heritage Month.
Arte! features work from contemporary artists Fabian Ramirez, Josue Fred, Helene Ruiz and Juan Carlos Suazo, and includes abstract paintings, sculptures, masks, mixed media and more.
The exhibit will open with a free public reception from 6 to 8 p.m. Friday, Sept. 16, at Pine Camp Arts and Community Center's Spotlight Gallery, 4901 Old Brook Road.
The exhibit will be on view through Oct. 21.
The gallery's hours are 10 a.m. to 7 p.m. Monday through Friday and 10 a.m. to 2 p.m. on Saturday.
Congress authorized President Lyndon B. Johnson to proclaim a Hispanic Heritage Week in 1968 in an effort to recognize the history, culture and contributions of Hispanic Americans, including Afro-Hispanics.
President Ronald Reagan expanded the celebration to a month in 1988, running Sept. 15 through Oct. 15.
For more information or to schedule a tour of the exhibit, call curator Shaunn Casselle at (804) 646-6722.