Kaine-Pence vice presidential debate Oct.4 at Longwood University
9/30/2016, 6:56 p.m.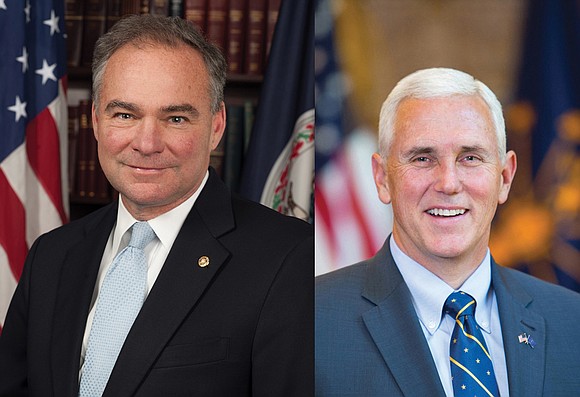 Two developments are focusing fresh attention on battleground Virginia's role in the presidential race.
First, former U.S. Sen. John W. Warner, the respected elder statesman of the Virginia Republican Party, bolted his party to endorse Democrat Hillary Clinton for president, calling her qualified to be commander in chief, unlike GOP nominee Donald Trump.
This is the second time that Mr. Warner, 89, has snubbed a GOP nominee. The first was endorsement of current U.S. Sen. Mark Warner, no relation. His action symbolizes the party's split over the selection of the controversial Mr. Trump.
Mr. Warner joins an array of seasoned Republicans with experience in national security and the military who have abandoned Mr. Trump.
Meanwhile, 68 miles west of Richmond, Longwood University in Farmville is preparing for next week's debate between the two major party candidates for vice president, Democratic U.S. Sen. Tim Kaine of Virginia and Republican Gov. Mike Pence of Indiana.
The televised debate is scheduled to take place from 9 to 10:30 p.m. Tuesday, Oct. 4.