TJ turns to man of the cloth for coaching
9/30/2016, 8:08 p.m.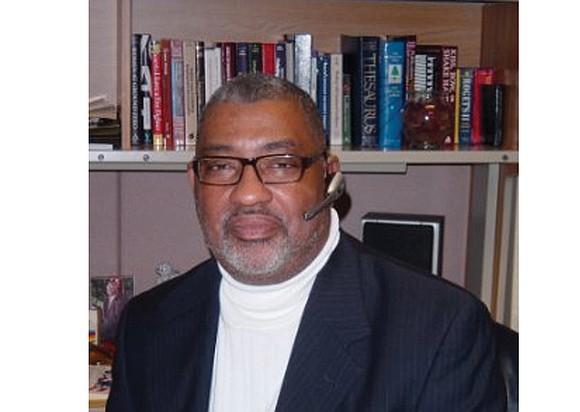 Thomas Jefferson High School is turning to a man of the cloth to lead its girls' softball program.
The Rev. Paul Brown officially will become the team's coach in October, said TJ Activities Director Bill Holt.
A native of Washington, Rev. Brown currently serves as a chaplain with the Richmond and Henrico County jails and is an associate minister at Westwood Baptist Church.
He is a former Maryland firefighter and a 2012 graduate of the Samuel DeWitt Proctor School of Theology at Virginia Union University.
Recently, Coach Brown also has been an assistant baseball coach at Thomas Jefferson under Coach Harold Henry.
"Paul's done a fine job with our baseball and, actually, it was Coach Henry who recommended him for the (softball) position," said Holt.
It's not a plum assignment.
Coach Brown inherits a squad that plays all games on the road, shares a practice diamond with the baseball team and went winless last season under Coaches Randall Ward and Kendrick Warren.
Already, Coach Brown feels a momentum shift. During an early sign-up period, 15 new girls — mostly freshmen — registered to play.
"That's 15 girls in addition to ones we have coming back," said Coach Brown. "I'm excited with the opportunity. We're going to make it work."
Coach Brown is a graduate of Eastern High School in Washington and the former John Wesley College in Owosso, Mich. He competed in soccer and baseball in high school and college, and played briefly for the Pittsburgh Pirates farm system.
His wife, Jeanette, is a Thomas Jefferson alumna.
Coach Brown is asking for "community support" to try and get the girls' softball program headed in the right direction.
"My goals are to build character and help the young ladies prepare for college and be successful in life," he said.
It is not uncommon for girls to go out for softball at Thomas Jefferson with no prior experience. Facilities and equipment are also an issue at TJ and other inner-city schools. It has just one on-campus diamond, and its infield is laid out with 90-foot baseball bases, rather than 60-foot softball bags. It is suitable for softball practice but not games. The school's baseball and softball teams are forced to share the ball field.
As far as gear, Mr. Holt said it isn't uncommon for girls' teams to "share gloves." The school buys team bats because few girls have their own.
All that presents a challenge that Coach Brown enthusiastically is gearing up to meet.
"We'll stress teamwork, caring for others and experiencing how to face adversity," Coach Brown said.
"You learn this through sports. That's my philosophy."