Personality: Tracy L. Causey
Spotlight on local director of MJBL's RBI program
4/8/2017, 8:14 a.m.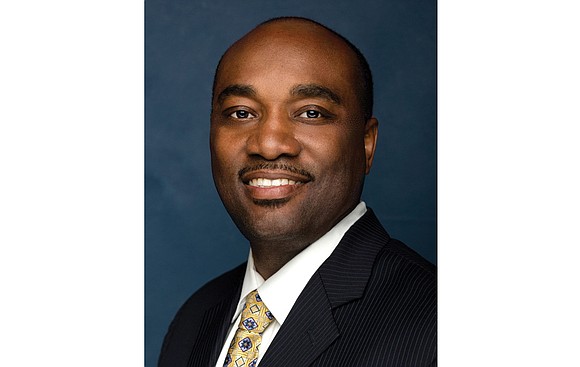 With the baseball season opening around the country this week, Mr. Causey says he wants to raise awareness of MJBL by coordinating with city and county recreation departments to offer youngsters an opportunity to participate in baseball.
Meet this week's Personality and youth baseball advocate, Tracy L. Causey:
Occupation: CEO for the Capital Area Health Network.
Top volunteer position: Director of the Metropolitan Junior Baseball League's local Reviving Baseball in Inner Cities (RBI) Program.
Date and place of birth: Aug. 12 in Tylertown, Miss.
Current residence: Glen Allen.
Alma maters: Bachelor's degree in biology, University of Mississippi; master's in public health, Meharry Medical College; and MBA from Belmont University.
Family: Wife, Doris Causey, and children, Caleb, 15, Jillian, 10, and Joshua, 8.
Biggest challenge for MJBL in Virginia: Finding the support through funding and resources to offer a quality program so that we can develop our youths to be competitive with today's players from across all sectors of the community.
How I plan to meet it: Raise the awareness of the need to continue developing the game of baseball for inner-city youths and continue promoting the sport as an option to play just as much as other sports.
Estimated number of youth players in Virginia: 150.
How MJBL differs from Little League: Both organizations strive to serve youth baseball players, but MJBL particularly serves inner-city youths who may not ordinarily have an opportunity to play baseball.
Why MJBL is needed: Because the experience, expertise and connections we are able to provide our youths is something most of our players would not have access to otherwise.
Why I love baseball: Baseball is a team sport but it comes from individual effort. I really relate to that in my business life. We promote teamwork, but individual effort makes the team what it is.
MJBL partners with: Major League Baseball and local area baseball programs.
Upcoming event: The 27th Annual MJBL Inner City Classic in Greensboro, N.C., July 14 through 18. We are expecting more than 45 teams from across the United States to participate. Richmond's MJBL team won the 19u MJBL Inner City Classic in Chicago in July 2016.
Definition of leadership: Recognizing "people are more important than things" — from "The Art of Leadership."
Favorite Major League Baseball team: Atlanta Braves.
Favorite baseball player: Greg Maddux, a retired MLB pitcher who played for the Chicago Cubs, Atlanta Braves, Los Angeles Dodgers and San Diego Padres.
How young people perceive baseball: A sport that is not for them.
Reason young people do not play: Lack of financial resources to play, inadequate training, lack of physical resources, lack of adequate promotion to play the game, lack of quality instruction, lack of role models.
Suggestion to get more youths involved with baseball: Be able to offer more quality baseball programs to our younger children to begin playing at a younger age.
Outlook at start of day: It's a new day with new opportunities, and I look forward to the day.
How I relax and unwind: My idea of relaxing is doing nothing and letting my mind wander in any direction and to any place that it likes to go. It's like an open canvas and more ideas populate as I relax.
If I had more time, I would: Travel, but not to tourist attractions. I like to see where the local people live wherever I go.
Person who influenced me the most: My parents. They always said for me to treat people the way I want to be treated.
Book that influenced me the most: I like a lot of nonfiction, so there isn't one particular book that has influenced me the most. I just finished reading "The Shack" by William P. Young that was made into a movie. It tells you how God wants you to have a relationship with Him and with other people.
If I've learned one thing in life, it is: Everybody is different — and that's a good thing.
Quality I most admire in another person: Honesty.
Kindergarten taught me: Fundamentals are important building blocks to success in life.
Next goal: To develop city youths who are skilled and competitive in baseball so our high school programs have a pipeline of players who understand and love the game.