NASA great Katherine Johnson to address HU grads
4/13/2017, 8:51 p.m.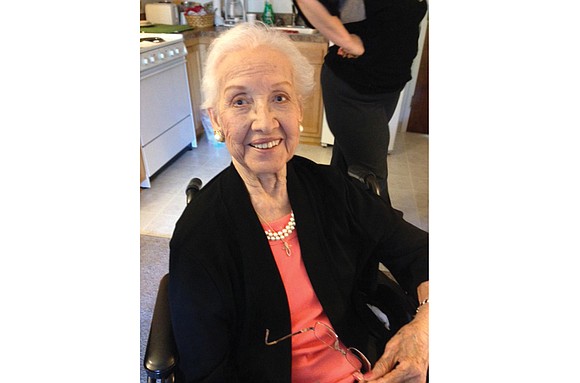 Katherine G. Johnson, the retired NASA mathematician who was portrayed by Taraji P. Henson in the recent movie "Hidden Figures," will deliver the commencement address for Hampton University.
Mrs. Johnson, who is 98, will speak at 10 a.m. Sunday, May 14, at Armstrong Stadium on the university's campus.
The event is open to the public.
Mrs. Johnson's brilliance was recognized during her childhood and teenage years when she skipped several grades. After earning a bachelor's degree in mathematics and French from West Virginia State College, she worked as part of a team of African-American women at NASA in Hampton, known as human "computers." They were responsible for performing complex calculations for which they did not receive credit.
Mrs. Johnson's work was instrumental in the success of astronaut Alan Shepard's initial space flight in 1961, the first in American history. She also verified complex calculations for successfully propelling astronaut John Glenn into orbit in 1962, a turning point in the space competition between the United States and the Soviet Union.
Mrs. Johnson received the Presidential Medal of Freedom, the nation's highest civilian honor, in 2015 from former President Obama.
Mrs. Johnson's husband, retired Lt. Col. James A. Johnson, her three daughters and three of her six grandchildren all are Hampton University graduates.