Happy birthday to Medicaid
8/4/2017, 9:54 a.m.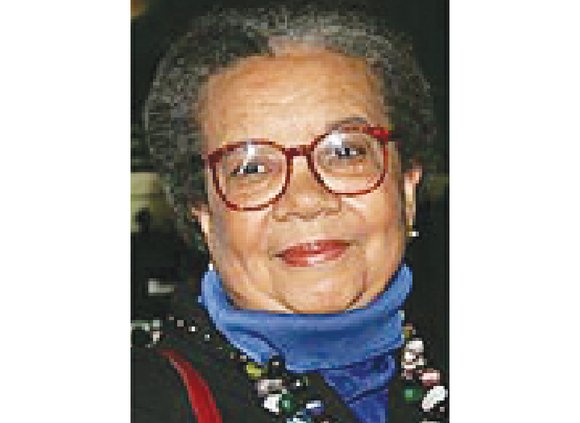 Marian Wright Edelman
For more than a half century, Medicaid has been a shining example of the good and essential support government can provide those most in need across all ages. Through the years, we have been striving to live up to the promise of ensuring all children and young people a chance to reach healthy adulthood — laboriously and successfully expanding coverage to more children thousands by thousands, millions by millions, state by state.
Today, nearly everyone in America has a family member, neighbor, co-worker or classmate who has benefited from Medicaid's critical protections. Medicaid offers health coverage to 80 million people. With the help of the Children's Health Insurance Program and the Affordable Care Act, 95 percent of all children today have health coverage.
So all of us have millions of reasons to celebrate Medicaid's 52nd birthday. President Lyndon B. Johnson signed the legislation establishing the Medicaid program on July 30, 1965. And today, we can celebrate — at least for now — a rejection of the cruel, relentless and frantic effort to end Medicaid as we know it that threatens tens of millions of children and families terrified by an uncertain future and the loss of life-giving care.
Why are so many people across our country standing up to protect Medicaid? Because Medicaid is a lean, efficient and essential safety net program that allows millions to be healthy and productive members of society. Medicaid is the largest health insurer for our nation's children, providing affordable, comprehensive health coverage to almost 37 million low-income children.
Forty-three percent of all Medicaid enrollees are children. Medicaid serves 40 percent of children with special health care needs. It also covers more than 40 percent of all births in the United States and serves millions of low-income pregnant women, children, adults with disabilities and the elderly. Medicaid helps two of three seniors in nursing homes.
Medicaid is a foundational part of our nation's health insurance system for children and vulnerable adults. All states provide Medicaid coverage to children under 19 with family incomes under 138 percent of the federal poverty level — $33,534 for a family of four in 2016. Some states cover children up to 21 or with higher incomes.
Medicaid is a valuable source of preventive services helping children get the well-child visits and screenings they need to support healthy development and prevent expensive health complications later.
Medicaid is a lifeline for children with disabilities and their families. For some families struggling to provide the time and financial resources needed to care for disabled children, Medicaid is often the only viable source of financing for their extensive and expensive health care. Medicaid also supplements private coverage to allow children access to specialized medical equipment and devices such as hearing aids and wheelchairs. It also allows children and adults with serious disabilities to be treated at home and in their own communities rather than being sent off to more costly institutional settings.
Medicaid is especially important for children of color, who are twice as likely as white children to be poor.