Happy birthday to Medicaid
8/4/2017, 9:54 a.m.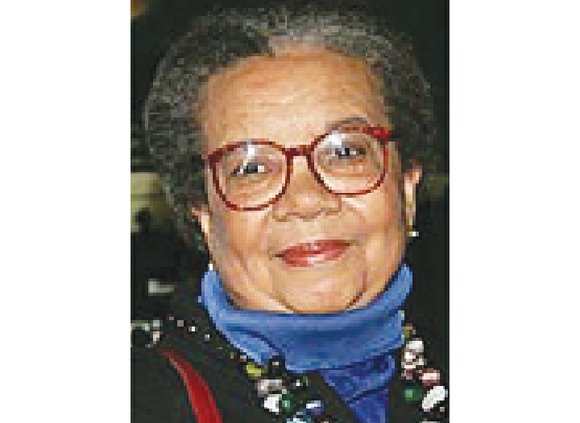 The Affordable Care Act's expansion of Medicaid to 11 million low-income adults, including parents, enabled them to receive services and treatment. Evidence shows children are more likely to have health coverage when their parents are also covered.
Without Medicaid's strong protections, coverage guarantee and comprehensive, age-appropriate health and mental health coverage, many children would go uninsured or underinsured, increasing short- and long-term costs for states and local communities and jeopardizing children's academic performance and futures.
Medicaid guarantees coverage to millions of Medicaid-eligible children, seniors and people with disabilities. Its Early and Periodic Screening, Diagnostic and Treatment benefit guarantees children a full range of comprehensive primary and preventive care and access to all medically necessary health and mental health services.
Medicaid guarantees health coverage to all eligible applicants without waiting lists or enrollment caps. It also expands as needs grow and more who are eligible require assistance.
Medicaid is a smart investment. By investing in child well-being now, our nation and economy will recoup benefits later. Research comparing children eligible for Medicaid during childhood to their non-eligible peers found Medicaid eligible children were more likely to attend college, make greater contributions as adult taxpayers and live longer than those without coverage.
Medicaid is far more efficient and cost effective than private insurance for children, with administrative costs about half those of private insurance coverage. Over the past decade, Medicaid costs per enrollee have grown more slowly than premiums for employer sponsored coverage or overall national health expenditures.
Medicaid funding also offers critical support to hospitals and helps prevent increases in uncompensated care and declines in their operating margins which can force some of them to close, seriously impacting their local economies.
Changes to Medicaid's structure, including caps and cuts, would hurt other essential child-serving systems vulnerable children need, including education and child welfare.
Because child health impacts educational attainment, any structural changes to Medicaid would compromise returns on other major investments in children's education from Early Head Start to college. Medicaid not only helps ensure our nation's most disadvantaged children are healthy and learning in school, but also reimburses schools for services delivered to Medicaid-enrolled children.
Schools currently receive about $4 billion in Medicaid reimbursement each year. These dollars help support the work of health professionals and other specialized instructional support personnel, including school nurses, psychologists and speech-language pathologists. They also underwrite specialized equipment and assistive technology for disabled students and support vision and hearing screening for low-income children.
Medicaid for children and parents helps address needs that can otherwise result in children coming to the attention of the child welfare system. It helps treat children in foster care, most of whom have experienced trauma in their lives; provides continuing support for children who move from foster care to guardianship with relatives; ensures care of children with special needs who are adopted from foster care to permanent families; and continues specialized treatment for some children who transition from foster care without permanent families and face special challenges.
We have been asking a question for months: Will President Trump and congressional leaders ultimately choose to preserve Medicaid as we know it and reject structural changes and cuts that undermine its critical protections, hard-earned coverage and resulting health gains for children and other vulnerable populations made over more than 50 years? Or will we see a generation of harsh, callous congressional and presidential leadership that rejects Medicaid's promise and ends critical protections for tens of millions of Americans?
Thank God there is some good news from the U.S. Senate that last week voted to preserve Medicaid as we know it, at least for now, and to reject the so called Health Care Freedom Act of 2017 by a 51-49 vote.
While we must be diligent and watch for proposed deep cuts and other attacks on Medicaid as Congress considers the 2018 Budget Resolution, tax reform and other reform initiatives, we all should give special thanks to those who worked so hard to make the case in their own states and communities to protect Medicaid and other critical pieces of the Affordable Care Act.
We know Medicaid works, and on its birthday we celebrate its more than 50 years of success. We must continue to reject any actions and any leaders who threaten the health and futures of the tens of millions of our children and vulnerable adults.
The writer is president of the Children's Defense Fund.