Personality: Sylvia Alexander-Wall
Spotlight on founder and president of The Ladies of Elegance Inc.
8/4/2017, 8:08 a.m.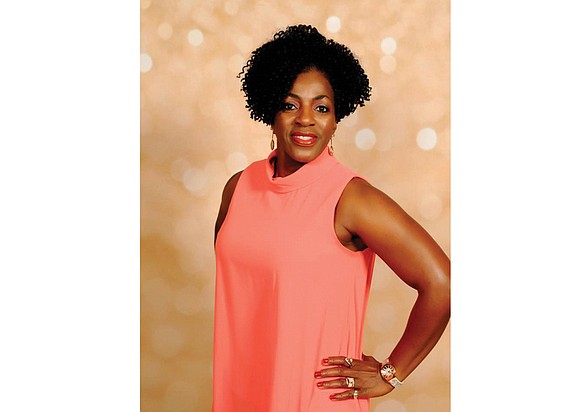 Date and place of birth: Oct. 23 in Brunswick County.
Current residence: Richmond.
Education: Brunswick Senior High School.
Family: Husband, Tyrus Wall.
The Ladies of Elegance mission: To help spread the word about cancer and the impact it has on our people. We are an active voice in the community creating awareness and informing African-Americans about the urgency of getting annual medical checkups. We truly believe that early detection saves lives. We believe that together we can and we will make a difference.
How does The Ladies of Elegance act to fulfill its mission: Supporting various cancer functions, speaking at cancer galas, hosting the Pink, Black & White Affair honoring survivors, raising money for the American Cancer Society's annual Making Strides Against Breast Cancer Walk, speaking at high schools to children about breast cancer and supporting cancer survivors.
Profile of members: There are seven members — Sylvia Alexander-Wall, Tonja Ancrum, Deborah Berry, Kim Eddings, Denisha Turner, Keisha Lightfoot-Wall and Helen Watkins-Wall.
Recent club projects: 9th Annual Unity Ride for Sickle Cell.
Upcoming events: 9th Annual Pink, Black & White Affair on Friday, Aug. 11, and Making Strides Against Breast Cancer Walk on Oct. 15.
What it'll take to pull it off: Family, friends and community support.
How I start the day: Prayer and exercise at Gold's Gym.
I relax by: Working out at the gym.
A perfect day for me is: Getting 90 percent of the things on my to-do list completed. The list is long.
Something I love to do that most people would never imagine: Having quiet time. Relaxing at home by myself — no TV or radio playing.
Best late-night snack: Microwave popcorn.
A quote that I am inspired by: "When one door of happiness closes, another opens, but often we look so long at the closed door that we do not see the one that has been opened for us." — Helen Keller.
The best thing my parents taught me: Treat people the way you want to be treated. Always respect others.
The person who influenced me the most: My mother, Mary Alexander, because she taught me to take care of myself and my family and do what you must to make that happen.
Book that influenced me the most: "Seen It All and Done The Rest" by Pearl Cleage.
If I had more time, I would: Take a four-week vacation to South Africa.
My next goal: To help our organization raise more than $20,000 for this year's "Making Strides Against Breast Cancer Walk" on Oct. 15.