Panel to discuss role of African-American church on Aug.17
8/11/2017, 11:46 a.m.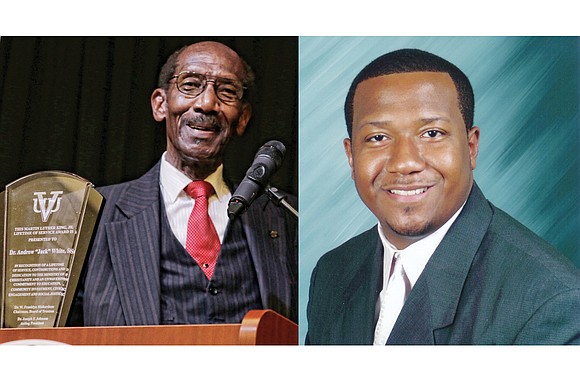 The current and historical role of the African-American church will be examined during a free panel discussion to be held as part of the 150th anniversary celebration of Sixth Mount Zion Baptist Church in Jackson Ward.
The panel, "The Role of the African-American Church in Richmond, Virginia," will be held noon to 1 p.m. Thursday, Aug. 17, at the Library of Virginia, 800 E. Broad St.
The panelists will include the Rev. Tyrone Nelson, pastor of Sixth Mount Zion; Dr. Andrew J. White, pastor emeritus of Zion Baptist Church in Petersburg and Union Branch Baptist Church in Prince George County; and historian Elvatrice Belsches.
Samantha Willis of Richmond magazine will moderate.
The event is open to the public and sponsored by the Library of Virginia in conjunction with Sixth Mount Zion Baptist Church.