Clarence 'Big House' Gaines honored in hometown
Fred Jeter | 8/18/2017, 1:27 p.m.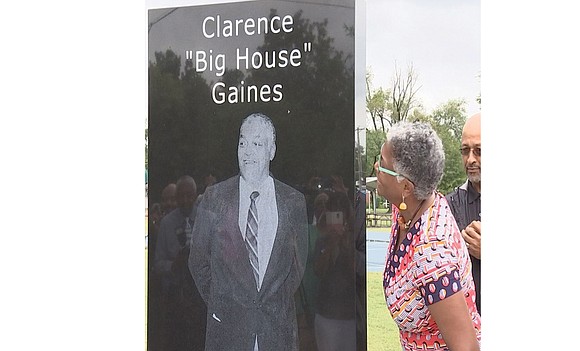 Paducah, Ky., has paid tribute to a famous native son, the late Clarence "Big House" Gaines.
A monument of Mr. Gaines was unveiled Monday, Aug. 7, at 9th and Husband streets in Paducah. The tribute is near Coleman Park in the part of town where Mr. Gaines grew up.
Also, nearby 7th Street has been renamed Clarence Gaines Street.
Among those attending the ceremony were his daughter, Lisa Gaines McDonald, and former University of Kentucky Coach Tubby Smith.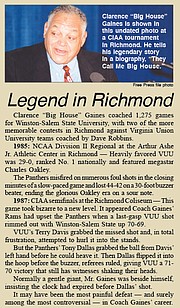 "His name said it all — Big House," Ms. McDonald told a Paducah television station. "Not only was he a huge man in stature, but also in heart."
Coach Smith said, "He was one of the coaches who helped bridge the gap to say, 'Hey look, black coaches can do the job at any level.'
Coach Gaines coached Winston-Salem State University's basketball team from 1946 to 1993, posting an 828-447 overall record that included the 1967 NCAA Division II championship. He had more victories than any African-American coach in history.
The Rams' 1967 squad featured the great Earl "The Pearl" Monroe, who went on to gain NBA stardom.
Mr. Gaines' teams won eight CIAA titles between 1953 and 1977.
Before his decades-long stint at Winston-Salem State, Mr. Gaines starred in athletics at Paducah's Lincoln High School and Morgan State University in Baltimore.
At Lincoln High, he also played the trombone in the band and was class salutatorian. At Morgan State, he focused on football and earning a degree in chemistry.
Inducted into the College Basketball Hall of Fame in 1981, Mr. Gaines died of complications from a stroke in 2005.