Trump and the rise of hate groups
8/18/2017, 2:01 a.m.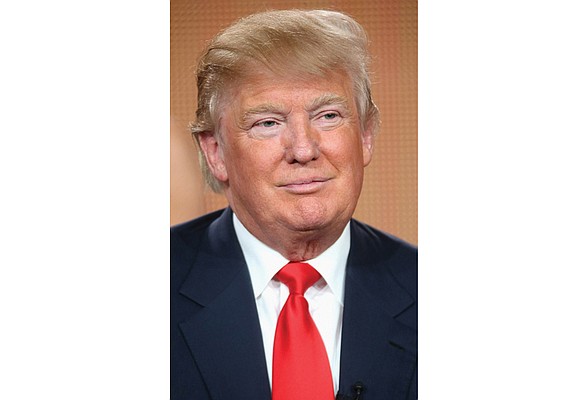 "The reaction to Trump's victory by the radical right was ecstatic," he said, citing speeches and writings by Trump boosters hailing the president's November 2016 election as a victory for those who feel white is right.
That declaration by Trump supporters was validated as the president appointed numerous people to high federal posts who have espoused negative views about African-Americans, women, Jews, members of the LGBTQ community, the poor and immigrants.
Saturday's burst of violence in Charlottesville, rooted in white nationalist sentiment, was the latest demonstration of what Mr. Potok and his peers and adversaries say may be ahead for America, absent a dramatic shift by President Trump.
The events also have sparked heightened interest in "Intelligence Watch" and "Hatewatch," two efforts of the SPLC.
"Intelligence Watch" is a team of lawyers and researchers who seek to identify, expose and legally root out people the center defines as white nationalist advocates and supporters of white separatists ideologies. Hatewatch is a quarterly newsletter the SPLC publishes identifying groups that fit into those categories.
Hatewatch has identified half a dozen Virginia organizations on its most recent list of more than 900 hate groups across the country. The strength in numbers or finances of such groups currently operating in Virginia is not known. However, the SPLC released the names of the organizations and their focus.
The "Loyal White Knights of the Ku Klux Klan" was identified as being based in Richmond. The "Rebel Brigade Knights True Invisible Empire" was reported based in Martinsville.
The "Christian Action Network," described as an anti-Muslim group, was reportedly based in Forest, a community in Bedford and Campbell counties. "HIS Press" was identified as a Norfolk group promoting "radical traditional Catholicism." "Act for America" was identified as a Virginia Beach-based, anti-Muslim group.
The Hatewatch report also referenced several Virginia-based foundations it felt were involved in racial supremacy activities.