Priest aids in Mugabe relinquishing power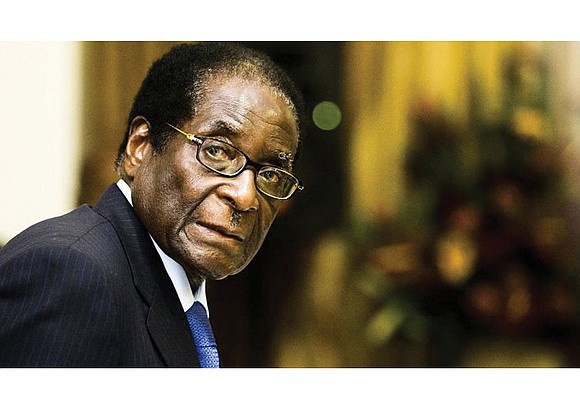 Mr. Mugabe "had to change his mind because Emmerson did not turn up," said Rev. Mukonori, who worked with several other mediators in the government.
The next day, Mr. Mnangagwa said publicly that he could not return to Zimbabwe because he feared for his life and urged Mr. Mugabe to resign immediately. On Tuesday, Zimbabwe's parliament began impeachment proceedings against Mr. Mugabe, who called Jacob Mudenda, the parliamentary speaker, to say he wanted to resign.
The president worried, according to Rev. Mukonori, that " 'they think I'm now resigning in order to stop the meeting, as if I have something to hide.' "
When Mr. Mugabe finally signed his resignation letter, he had an expression of relief, as though to say, " 'It's done,' " the priest said.
Mrs. Mugabe had a peripheral role in the talks leading to her husband's resignation, only participating "when it was necessary for her to come, when she was called," Rev. Mukonori said. On one occasion, she told an inquiring Mr. Mugabe that she was not involved in a statement critical of the military that has landed two leaders of the ruling party's youth league in jail.
The mediator said Mrs. Mugabe is "aware" of her role in triggering the momentous events in Zimbabwe but doesn't believe it is "all" her fault.
A smiling Mrs. Mugabe is pictured with her arm around her husband's shoulder in a photo with two former Namibian presidents who were in Harare for the new president's inauguration on Friday. The former president, though invited by Mr. Mnangagwa, did not attend the swearing-in, according to Rev. Mukonori.
Zimbabwean ruling party officials have assured Mr. Mugabe that he won't be prosecuted and that "his family is safe," according to a senior party official, Lovemore Matuke. Rev. Mukonori didn't discuss the details of any guarantees.
The priest chuckled when asked whether Mr. Mugabe will stay in Zimbabwe.
"Where would he go?" he said. "He would die here."