Tavis Smiley to bring stage presentation to city
12/15/2017, 7:35 a.m.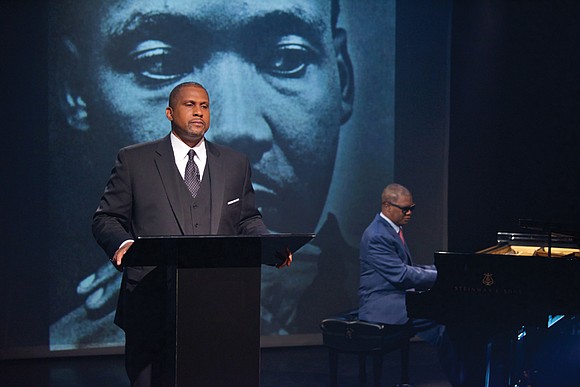 It was a pivotal moment for Dr. King, Mr. Smiley said.
"He was telling the truth about America — straight, no chaser," Mr. Smiley said. "The truth he was telling was so subversive that Americans couldn't handle it … They turned on Martin and he tried to endure a living hell.
"This was Dr. King at his best, at his most courageous, his conviction, his commitment, his character," he said, "a truth as timely today as it was 50 years ago."
Dr. King was assassinated in Memphis, Tenn., on April 4, 1968. He was 39 years old.
The production features Mr. Roberts playing 14 original and stirring compositions encompassing blues, jazz, classical and gospel as the saga unfolds.
Kenny Leon, a Tony Award-winning director whose credits include the 2014 revival of "A Raisin in the Sun" starring Denzel Washington, served as creative director of the show.
"Kenny's choreography ensures that the project looks good and conveys the emotional message as a compelling stage production," Mr. Smiley said.
Cortina, the company that designed and built exhibits for the Smithsonian's National Museum of African American History and Culture, produced the show's visual presentation.
"What they have done will absolutely blow you away," Mr. Smiley said.