Personality: Rabbi Gary Creditor
Spotlight on the Va. Interfaith Center for Public Policy's Richmond Chapter leader
12/22/2017, 3:14 p.m.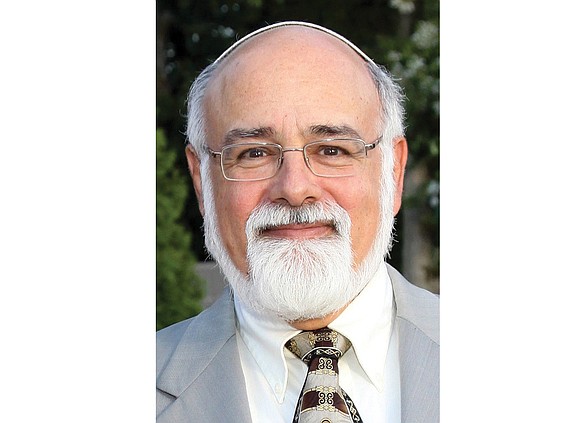 Virginia Interfaith Center for Public Policy's mission: To advocate for economic and social justice in Virginia's policies and practices through education, prayer and action.
VICPP's No. 1 challenge: Working in an ever-changing political environment to persuade legislators to embrace our vision of social justice.
How and why I find time for this volunteer responsibility: Because VICPP is unique in that it brings together representatives of all the faiths wherein their different faiths unite them in pursuing issues of social justice for all people in the commonwealth. Because of its importance, I worked my schedule before retirement as best as possible to contribute. In retirement, I have more time available. I originally met the center as a representative of the Richmond Rabbinic Association to the board and maintained my connection ever since.
Status of racial, religious and cultural relationships in Richmond: Richmond is an increasingly diverse city and there are many organizations working to connect everyone. We are a work in progress. The VICPP is an increasingly diverse organization as well. There are good religious relationships between Christian, Jewish and Muslim communities. The City of Richmond government is moving in the right direction. The biggest issue spanning all sectors of the population is education and its facilities so that the students will be prepared to be productive citizens and capable of filling jobs in the new economy, which is the main address to alleviating poverty and diminishing crime. Integration of the city will lead to integration of the schools. While the issue of the monuments has been a flashpoint because different parts of our population react differently, moving them still will not address the central issues of education, jobs, living wage, health care and crime, which are all one continuum and interconnected.
How I start the day: I thank God for life each day, the opportunity to make a difference and to love my family.
A perfect day for me is: Spending it with my wife, no matter what we are doing, and with our children and their families whenever they visit us or we visit them.
Something I love to do that most people would never imagine: I am working on family genealogy.
A quote that I am inspired by: Love thy neighbor as thyself.
How I unwind: Listening to country music or reading Sherlock Holmes.
The person who influenced me the most: The first rabbi of my home congregation in Belleville, N.J.
What I'm reading now: I'm working on several books concerning the Talmud, which I teach at Temple Beth-El.
If I've learned one thing in life, it is: To have a long and wide vision. It gives a greater perspective of people, events and dynamics, coupled with patience.
My next goal: To see progress in the 2018 General Assembly on issues of social justice.