One down
Trump's first year in office marked by controversy and protests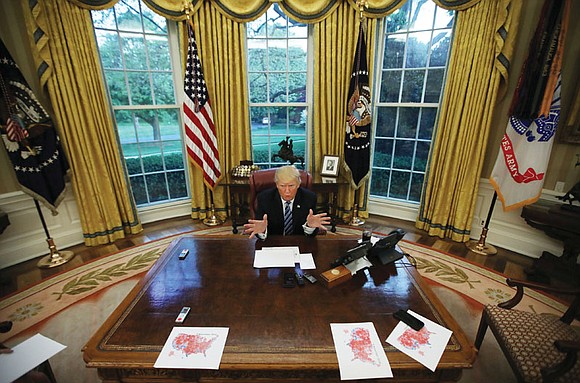 A month later, Michael Flynn, who briefly served as President Trump's national security adviser, pleaded guilty to lying to the FBI about his conversations last December with Russia's then-ambassador in Washington just weeks before President Trump took office.
President Trump also found himself embroiled in a war of words with North Korea over its missile program, exchanging insults and threats with North Korean leader Kim Jong Un.
At home, President Trump has struggled to enact sweeping changes he promised on the campaign trail.
He threatened to withdraw the United States from the North American Free Trade Agreement, or NAFTA, but business lobbyists persuaded him to renegotiate it. He signed an executive order setting up talks on the trilateral trade deal, which has hit roadblocks with Mexico and Canada.
His team also failed to repeal the Affordable Care Act, known as Obamacare, despite Republican control of the White House and Congress.
It was not until December that President Trump had his first legislative victory as both chambers of Congress passed a sweeping tax overhaul that permanently cuts federal taxes for businesses and corporations, while giving temporary cuts to individuals. Hundreds of people protested the tax bill from the public gallery in the U.S. Capitol and outside the offices of several members of Congress.