South Side church property sold in bankruptcy
2/4/2017, 3:29 p.m.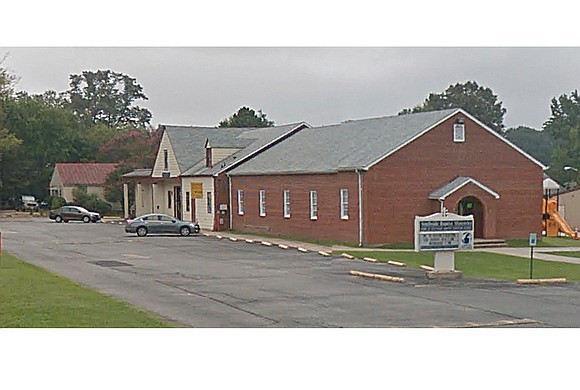 A big CBRE real estate sign seeking buyers now stands in front of the former home of Southside Baptist Ministries at 5515 Bryce Lane in South Side.
Founded by Pastor Lonnie Stinson and his wife, Terry, the 30-year-old church went into bankruptcy in 2015 after M&T Bank began foreclosure proceedings to collect on a $1.6 million debt.
Pastor Stinson could not be reached for comment.
The church, one of several in Richmond that filed for court protection because of unpaid bills, occupied the 2.2-acre site since 1991 and operated a K-12 private Christian school at the location since 1999.

The property is next door to another church, Redeem Church of God in Christ.
Some parts of the ministries continue. The school, which was not part of the bankruptcy filing, relocated and is now operating in Chesterfield County.
The church's thrift store, Southside Cares, also was not part of the bankruptcy and continues to operate at 3808 Jefferson Davis Highway, with profits going to support the Southside Baptist Christian School, according to the website.
However, after Pastor Stinson and his congregation were unable to create a satisfactory reorganization plan, the federal bankruptcy court in Richmond ordered the sale of property that covers nearly a block and liquidated the church's assets on behalf of creditors.
Bankruptcy court records show that a trustee reported finding no other assets to use to repay creditors.
Richmond assessment records show that a Baltimore company, Chesapeake Holdings KB LLC, is now the listed owner of the church property, having paid $750,000 to purchase it on Nov. 1 during the foreclosure. The company does not seem to have found a use for the property, except to try to resell it.
The most recent city assessment valued the property at $1.96 million.