Details still fuzzy on true cost of Altria gift to RPS
2/23/2017, 10:28 p.m.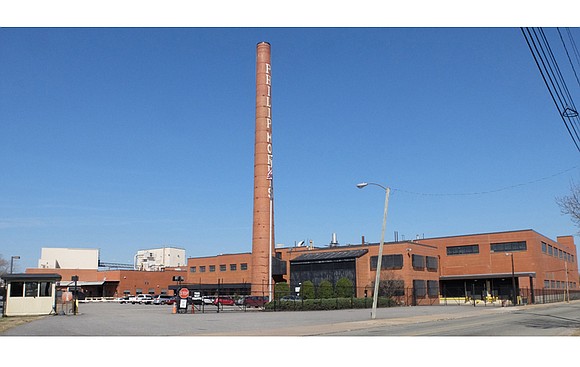 By Holly Rodriguez
A subsidiary of Altria Group announced last month that it was donating a 288,000-square-foot building in South Side to Richmond Public Schools.
But a month later, no agreement for the donation has been finalized and no details have been released regarding plans for the building's use and, more importantly, how much it will cost to renovate it and where the money will come from.
"It's still being worked on," Thomas E. Kranz, RPS assistant superintendent for support services, told the Free Press.
RPS has been grappling with costs of repairing or replacing decrepit school buildings that have structural, cosmetic and heating and cooling deficiencies ranging from mold growth and flooding problems to roof leaks and falling plaster.
In 2015, school officials estimated that it would take more than $600 million to update, repair or replace its score of old buildings.
Last year, students at Open High School led a walkout and march to City Hall to call attention to the problems students deal with daily in aging school buildings and to demand that more funding for public schools become a priority in the city budget.
No questions were raised by Richmond School Board members about whether the gift by U.S. Smokeless Tobacco Co. of an office building and warehouse complex on 10 acres at 2325 Maury St. off Jefferson Davis Highway will end up being another expense RPS may be hard-pressed to afford.
In response to a Free Press query, Mr. Kranz said the acquisition will not impact dollars needed for the Capital Improvement Plan, the superintendent and School Board's plan for improving RPS buildings and facilities.
"We're not exactly sure what the funding source will be, though it won't likely come from one source," he said.
He said the renovation design will drive construction costs, with "my best estimate that the building will cost $75 to $100 per square foot."
That translates to $21.6 million to $28.8 million to renovate the building.
It was built in 1952 and used by tobacco giant Philip Morris for tobacco flavoring, packaging, storage and research and development. U.S. Smokeless, which was purchased by Altria in 2009, used the building as a manufacturing facility in recent years.
"This is a once in a lifetime opportunity," Mr. Kranz said when he addressed the School Board at the Jan. 17 meeting.
Officials said the building possibly could be used as a new home for the Richmond Technical Center or for new or existing programs.
"There are a lot more questions than answers at this point," Mr. Kranz said.
The School Board designated Chair Dawn Page and Superintendent Dana T. Bedden as representatives to finalize the agreement with the company.
U.S. Smokeless Tobacco Co. will continue to occupy the building until Dec. 31, but Mr. Kranz said work to convert the building could start before then.
He also noted a nonprofit will be created to take advantage of historic tax credits to help with the cost of renovations, and a committee will be appointed to help with the process.
Members of the committee have not been identified, Mr. Kranz said.