Jury sentences white supremacist to death in S.C. church massacre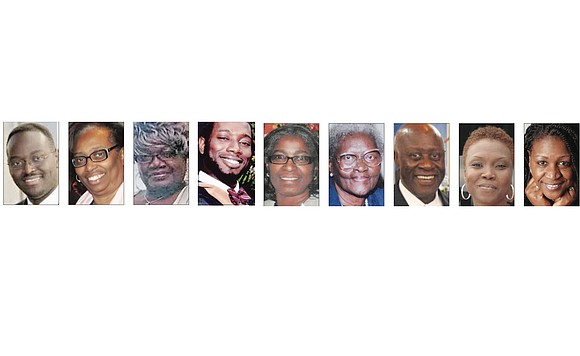 He insisted that he was not mentally ill and did not call any witnesses or present any evidence.
In one of his journals, he wrote that he did not believe in psychology, calling it "a Jewish invention" that "does nothing but invent diseases and tell people they have problems when they don't."
His attorneys said he did not want to present any evidence that might embarrass him or his family.
After he was sentenced, Mr. Roof asked a judge to appoint him new attorneys, but the judge said he was not inclined to do so because they had performed "admirably."
Mr. Roof, who was to be formally sentenced by a judge during a hearing Wednesday, also faces the death penalty if convicted of murder charges in a pending state trial.
Whether he was competent to serve as his own attorney will be a fundamental issue in the appeals process, Robert Dunham, executive director of the Washington-based nonprofit Death Penalty Information Center, said in a telephone interview.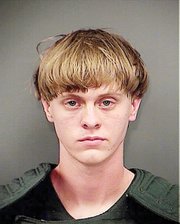 Mr. Dunham said defense lawyers likely will use the trial to show appellate judges that mental illness prevented him from adequately representing himself.
"We are sorry that, despite our best efforts, the legal proceedings have shed so little light on the reasons for this tragedy," said Mr. Roof's lawyers, who represented him for the guilt phase.
Mr. Roof sat for 40 minutes with parishioners gathered for Bible study before opening fire as they closed their eyes to pray, Assistant U.S. Attorney Jay Richardson said in his final statement to jurors.
Mr. Roof pulled the trigger 75 times as he methodically killed Rev. Pinckney, 41; Ms. Hurd, 54; DePayne Middleton Doctor, 49; Sharonda Coleman-Singleton, 45; Susie Jackson, 87; Ethel Lance, 70; Myra Thompson, 59; Daniel Simmons Sr., 74; and Tywanza Sanders, 26.
Three people survived the attack.
Jurors heard four days of heart-rending testimony from more than 20 of the victims' loved ones, who described their legacies of faith and the devastation wrought by Mr. Roof's brutality.
"What's wrong here is the calculated racism, the choice to target a church, particularly the people in a church," Mr. Richardson told jurors. "What's wrong here is precisely why this is a case that justifies the death penalty."
The last person sent to federal death row was Boston Marathon bomber Dzhokhar Tsarnaev in 2015.