Autistic student back at TJ High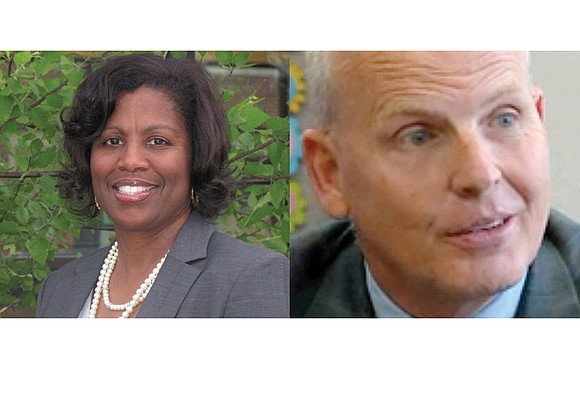 For six months, Stephanie Priddy has fought a Richmond Public Schools decision to remove her from Thomas Jefferson High School.
Now she is back at TJ taking summer classes after RPS officials suddenly changed their position and re-enrolled her.
School Board Chairwoman Dawn Page and new interim Superintendent Thomas E. Kranz are being credited for shifting course and allowing her to return to TJ.
Neither responded to Free Press requests for comment.
However, Sa'ad El-Amin, an advocate for Stephanie, said that Mr. Kranz "indicated he wanted no part of the situation," and opened the door for her return.
The decision to readmit her "just shows how ludicrous the administration (under former Superintendent Dana T. Bedden) was in essentially punishing her for behavior resulting from her disability," said Mr. El-Amin, a former City Councilman who now specializes in representing clients in administrative proceedings.
Stephanie has been diagnosed with autism.
The departure of Darin Thompson, the school's principal, also apparently helped, Mr. El-Amin said.
Stephanie, who lives in South Side and is zoned to attend Huguenot High School, was admitted to Thomas Jefferson under the open school plan. She attended TJ as a freshman and sophomore, was home-schooled as a junior and returned for her senior year.
When the school repeatedly marked her as skipping classes, Mr. Thompson revoked her permission to attend TJ, and she was directed to go to Huguenot.
On Dec. 9, Stephanie was arrested for trespassing at TJ when she showed up after being told she was banned. The case was not prosecuted.
However, Stephanie was home-schooled as her family fought to overturn her removal. Her mother, Michelle Priddy, alleges that the school's records were poorly kept and that her daughter either was in class or had excused absences that were not properly recorded.
The case was appealed to the state. A state hearing officer ruled at the end of May that RPS did not violate federal or state laws governing the education of students with disabilities with the transfer.
Until RPS changed its position, her only recourse would have been to appeal the hearing officer's decision to U.S. District Court.