State ABC seeking new headquarters, warehouse space
7/11/2017, 8:38 a.m.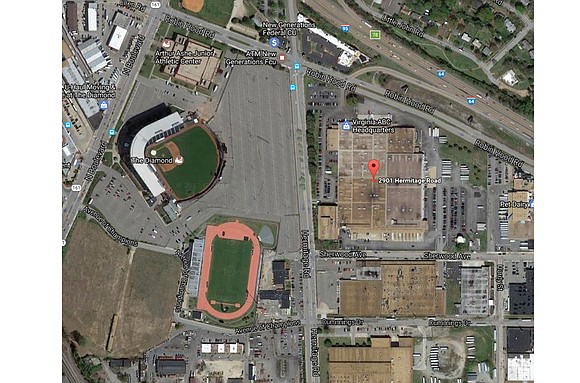 The state Department of Alcoholic Beverage Control is beginning its hunt for a new headquarters and warehouse site to replace its current space in North Side.

If the ABC is successful, it would enable Richmond to revive its stalled plan to bring $300 million in new office, retail and residential living to 60 acres of prime land on the Boulevard.
The ABC property, about 20 acres at 2901 Hermitage Road, is to become the new home for The Diamond baseball stadium once the state agency relocates.
The Diamond's location nearby on city land has prevented the city from seeking a developer to carry out its redevelopment plans on the Boulevard.

The state's landlord, the Department of General Services, recently issued a request for proposal for office and warehouse space for ABC.


The proposal states that the liquor agency is seeking 375,000 square feet of warehouse space for liquor and up to 95,000 square feet of office space.
ABC officials have said the agency has run out of room at what it describes as an outdated building.
The state request also calls for the proposed sites to be within the city of Richmond or the counties of Chesterfield, Henrico, Hanover, Powhatan, Goochland or New Kent.
Gov. Terry McAuliffe had proposed that the state borrow more than $100 million to allow ABC to buy land and build a new space. The House of Delegates approved the idea in the last session, but the state Senate balked.
Instead, the legislature set aside $500,000 to cover the cost of determining the best approach. That could include expanding at the current site, relocating to existing space or constructing a new facility.
It would be bad news for Richmond's plans for development if the final decision involves expanding the current space or constructing a new building on the current site.


The state request for proposal is an attempt to find out if current space is available that can be obtained at a lower cost than new construction.
The Department of General Services has hired Divaris Real Estate Richmond to review submissions that are received by the Aug. 11 deadline.

ABC and General Services expect to sift through the proposals and make a recommendation to appropriate committees of the General Assembly by Nov. 1.
The final decision on how to handle ABC's needs could come during the 2018 General Assembly session. — JEREMY M. LAZARUS