Congressman, others wounded in shooting in Va.
Reuters | 6/16/2017, 12:21 p.m.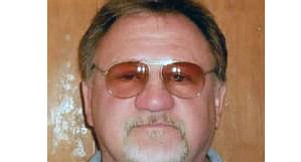 Reuters
ALEXANDRIA
Lawmakers of all parties are decrying the heinous act of a gunman who opened fire on Wednesday on Republican lawmakers who were practicing near Washington for a charity baseball game.
The hail of gunfire wounded senior Republican Congressman Steve Scalise, a majority whip in the U.S. House of Representatives, and several others before the gunman was fatally shot by police.
The shooter fired repeatedly with a rifle at the baseball field in Alexandria before being wounded in a gunfight with Capitol Hill police who were at the scene, lawmakers said.
Rep. Scalise, No. 3 in the House Republican leadership, was shot in the hip.
Also wounded were a current congressional staffer, one former staffer and two Capitol Hill police officers.
The gunman, identified by a senior U.S. official as James Hodgkinson, 66, from the St. Louis suburb of Belleville, Ill., died of his injuries.
His social media presence indicated he was strongly opposed to Republicans, including President Trump. Police and the FBI said it was too early to determine a motive in the shooting or whether the attack was an attempted political assassination.