McQuinn wins primary, clearing way for 5th term in House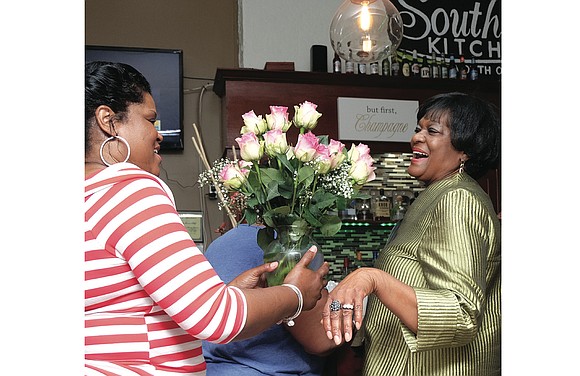 Election — Richmond Delegate Delores L. McQuinn is on her way to a fifth term in the House of Delegates.
The 70th House District representative easily defeated her Democratic primary challenger, Alexander J. Mejias.
She won by a 5-1 margin, capturing 7,145 votes to Mr. Mejias' 1,720 votes, the unofficial results show. Her win in Tuesday's primary election assured her victory in the November general election in which she is unchallenged.

At a victory party, Delegate McQuinn, 63, thanked God, her family, her supporters and the voters for allowing her "to continue to serve."
She said the support she received Tuesday "was humbling," citing Robert Lee General, 87, as one example.
"He walked five blocks on a walker to get to the polls and was almost done in when he got there. But he said he had to do it to make sure to cast a ballot for me," she said.
"That makes me more committed than ever to seek to see to produce results that will benefit the community," she said as she celebrated with supporters at a Shockoe Bottom restaurant.
In other House of Delegates races of interest, incumbent Democratic Delegate Lashrecse D. Aird, 31, of Petersburg also handily defeated her primary challenger, businesswoman Gerry J. Rawlinson, by a 3-1 margin in the 63rd House District. Delegate Aird is running for her second two-year term and also is unlikely to be challenged in the general election.
Meanwhile, nurse practitioner Dawn M. Adams won the Democratic primary in the 68th House District to gain the party nod to challenge incumbent Republican G. Manoli Loupassi for the Richmond area seat. Ms. Adams won 47 percent of the vote to defeat two rivals, Mary Jo Sheely and Ben J. Pearson-Nelson in Tuesday's voting.
In Norfolk, attorney Jerrauld C. "Jay" Jones won 67 percent of the vote in the Democratic primary in the 89th House District.
The son of former delegate and now Norfolk Judge Jerrauld C. Jones, Mr. Jones defeated Joe E. Dillard, state NAACP vice president and graduate student, to succeed outgoing Delegate Daun S. Hester. Ms. Hester gave up her seat to run for Norfolk commissioner of revenue. Mr. Jones is not expected to be challenged in the November general election.