It's a boy and a girl for Beyoncé, Jay Z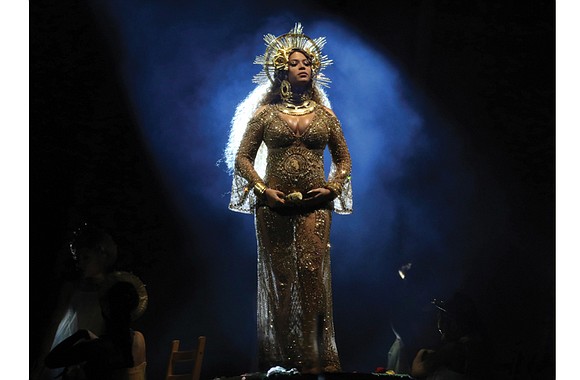 Leave it to a proud grandpa to spill the beans about the birth of his grandchildren.
That's what happened Sunday when Mathew Knowles turned to Twitter to say his celebrity superstar daughter Beyoncé now was the mother of twins.
"They're here!" Mr. Knowles tweeted, confirming earlier reports of the year's most highly anticipated births.
The tweet included a digital birthday card that read: "Happy Birthday to the twins! Love, Grandad."
The message was the first word from a family member about the birth of the twins, which took place June 12, according to several entertainment media websites. Pink and blue balloon bouquets and stuffed animals were seen delivered to the Los Angeles hospital where Beyoncé's husband, rap star and entrepreneur Jay Z, was seen visiting daily.
While the celebrity couple has yet to release an official birth announcement, reports are they have a new son and daughter.
According to TMZ, mother and twins are still in the hospital. The babies, according to the website, were premature and "under the lights." While the website's sources were not more specific, that typically means the babies are jaundiced because of elevated bilirubin levels. The lights lower bilirubin levels in the blood to eliminate jaundice.
The condition, which is common among babies born prematurely, is not dangerous in most cases.
Social media was abuzz in February when the 35-year-old singer, whose full name is Beyoncé Giselle Knowles-Carter, posted a photo of herself wearing a long veil and lingerie and caressing a noticeable baby bump.
In 2012, the birth of the couple's first child, Blue Ivy, caused a media sensation, leading New York's Lenox Hill Hospital to shut down part of its maternity wing to accommodate music's royal couple.
Beyoncé, who has sold more than 100 million records as a solo artist, was formerly with Destiny's Child, a group managed by her father.
Thanks to a successful world tour and the hit album "Lemonade," she was the second highest paid entertainer in the year ending June 1, earning $105 million, Forbes stated. Only Sean "Diddy" Combs topped her at $130 million.