Former NASA 'hidden figure' advises students to chart own course
3/4/2017, 10:57 a.m.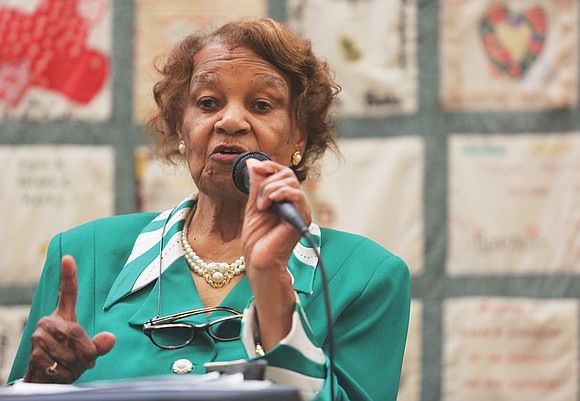 Members of the audience asked Dr. Darden how parents can get students of color enthusiastic about science, technology, engineering and math (STEM), and whether students with limited interest in math and science should be guided in the direction of math and science anyway.
She said one way to inspire students is through dollars and cents.
"Sometimes young people don't know what they like until they are exposed to it," Dr. Darden responded. "And (when it comes to careers), they don't understand the difference between living wage and minimum wage."
An incentive, she said, may be the fact that there are jobs in Silicon Valley with a starting salary of $200,000 or more and there is a shortage of qualified workers in technology fields.
Pearl Estelle Amy Smith, a mathematician at Dahlgren Naval Surface Warfare Center in King George County for 31 years, said if there was discrimination in her workplace, it did not weigh her down.
"I felt important," she said. "I was working with people who needed my help."
When asked about work-life balance, Ms. Smith, a mother of four, said she struggled with it, as families do today. Becoming engaged in civic activities helped her, she said.
"It's important that you do more than just work, more than just one thing."