Personality: Amy E. Robins
Spotlight on co-founder, volunteer coordinator of RVA Clean Sweep
3/4/2017, 9:40 a.m.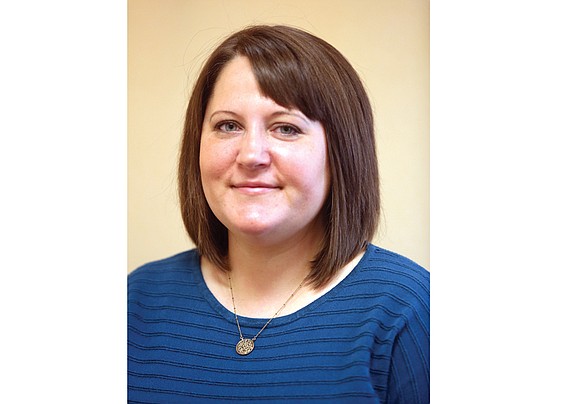 Strategy for achieving it: We partner with neighborhood associations to encourage consistent monthly litter cleanups. We also partner with the James River Park System and the Richmond City Department of Parks, Recreation and Community Facilities.
Why I do this: I believe litter wears on people's souls as much as it wears on the environment.  Everyone may not consider Richmond a tourist city, but we are. I hate the idea of visitors coming to Richmond and leaving thinking we are a trashy city. 
Upcoming events: We have two cleanups in South Side and one in Fulton coming up in the next two weeks. Please visit our meetup page for the full calendar of dates and times at www.meetup.com/RVA-Clean-Sweep.
How to become a volunteer: Please find a cleanup on meetup and come on out! We provide all the supplies. 
Age of youngest volunteer: We have had parents come with infants strapped to them. Active youngest volunteer was probably 2 years old. We welcome children, however, we encourage them to come to the park cleanups rather than neighborhood cleanups because of car traffic.
Age of oldest volunteer: We generally don't ask adult volunteers for their age, but I do know we had a 70-year-old volunteer on a recent weekend. 
Locations RVA Clean Sweep has cleaned: Neighborhoods include Randolph, Oregon Hill, Maymont, Uptown, Carytown South, Stadium, Beaufont, Swansboro, Manchester, Bellemeade, Blackwell, Scott's Addition, Forest Hill Terrace, Forest View, Fulton, Newtowne and Northrop. Parks include Forest Hill Park, Carter Jones, Byrd Park, Petronious Jones, Texas Beach, Pony Pasture, Belle Isle, North Bank, Flood Wall, Ancarrow's Landing, Great Shiplock Park, Capital Trail and Canoe Run Park.
Biggest RVA Clean Sweep challenges: Litterers in vehicles. They commit their crime and drive away without any thought. The neighborhoods are left with the mess and unable to have an open dialogue to help change the habit. 
What Richmonders can do to contribute to a cleaner city: Do not allow litter to be a part of this city. If you see a piece of litter, pick it up. If you see someone littering, ask them to not litter. If you know someone who litters, have a conversation about why littering is wrong. Also, please praise someone if you see them picking up litter. We can see from crossing a street in one neighborhood to another where people feel it is appropriate or not appropriate to litter. Lastly, please understand litter is a long fight. It's a societal issue that won't be solved with one cleanup but rather continued efforts over time. 
Best late-night snack: Dark chocolate with a cacao contact that is 70 percent or higher.
Outlook at start of day: You must be the change you wish to see in the world. 
Best thing my parents ever taught me: My dad showed me what back-breaking hard work looked like. He also taught me and my brothers, "You always leave a place cleaner than you find it." 
Favorite outdoor space: Anywhere close to flowing water that is litter free. 
Three words that best describe me: Friendly, determined and doer.
No. 1 pet peeve: Littering.
No. 2 pet peeve: Graffiti.
No. 3 pet peeve: Drivers not using turn signals. 
Person who influenced me the most: Too many beautiful, intelligent, strong-minded women to list!
The book that influenced me the most: "Stranger in a Strange Land" by Robert A. Heinlein. It has been years since I read it, but it often slips into my thoughts. 
What I'm reading now: "A Walk in the Woods: Rediscovering America on the Appalachian Trail" by Bill Bryson.
The one thing that I've learned in life is: The world is full of wonderful people if you stop looking for the negatives. 
My next goal: To recruit more neighborhood volunteer leaders to conduct additional monthly cleanups throughout our city and to see the city support their efforts with additional street trash cans. I am also interested in organizing a volunteer effort to help Richmond neighbors repair property damage from graffiti taggers.